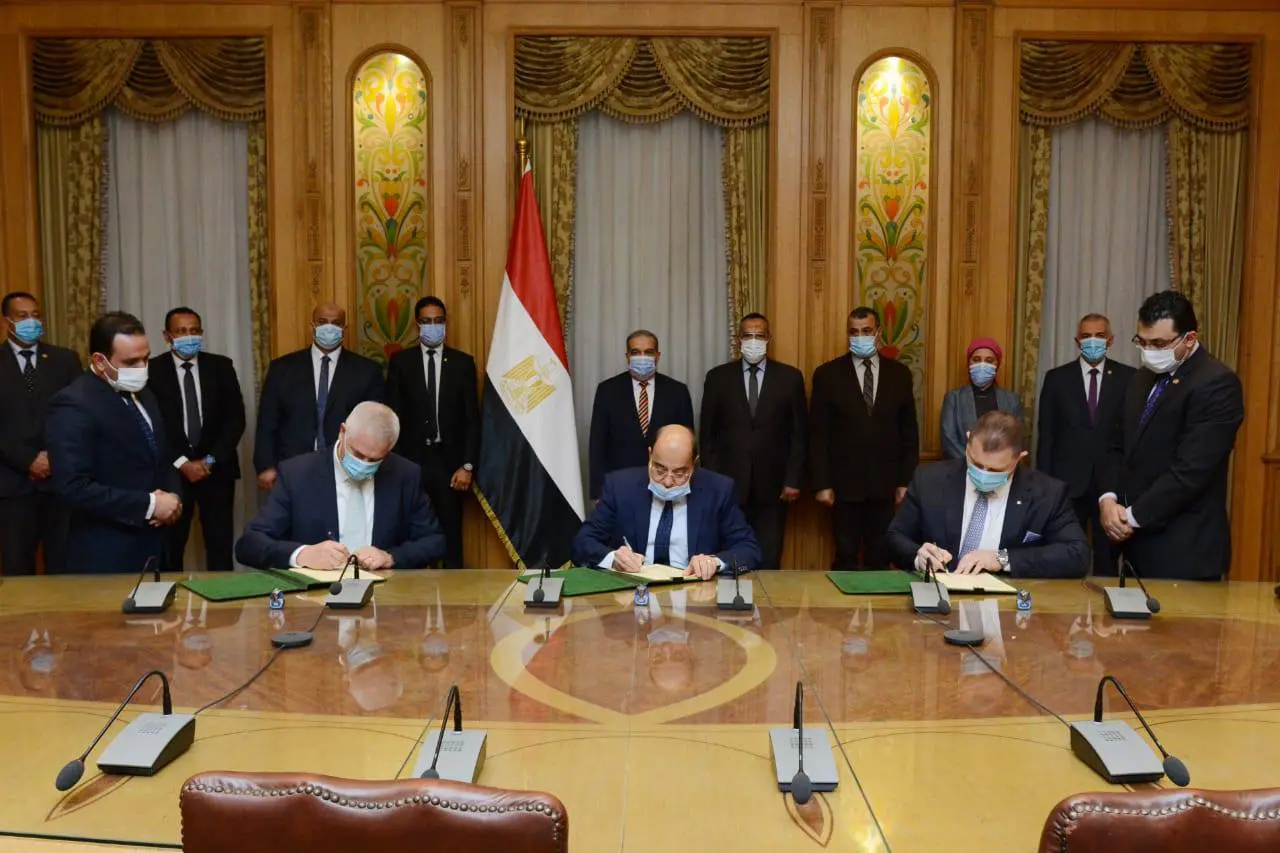 Ministry of Military Production signs a cooperation protocol with "Green Tech Egypt" and "OAK" to build waste-to-energy plants in Egypt.
The document is the next step of the consortium of Waste to Energy International, OAK, and GTE activity in Egypt. Previously, meeting with the key ministers created the basis for signing of the current cooperation protocol.
Governmental comments to the cooperation protocol with the Ministry of Military Production
Engineer Mohamed Ahmed Morsi – Minister of State for Military Production witnessed the signing of a cooperation protocol. The document aims to establish a joint stock company to build and operate waste to energy plants in Egypt.
Minister Morsi explained that this protocol comes as a continuation of the existing cooperation with Green Tech Egypt. This cooperation started with the Memorandum of Understanding (MoU) signed on July 17, 2020. Firstly, MoU aimed establishing of waste to energy plants converting municipal solid waste to electrical energy.
Also, Minister Morsi confirmed that this protocol greatly contributes to finding sustainable and immediate solutions in waste treatment company. This company to treat municipal solid waste in Egypt within the framework of the Ministry of Military Production's endeavour. At the same time, the company to employ all the industrial, technological and human capabilities available to it. Additionally, the goal is to create a solid waste management system which benefits from the transformation of into smart energy solutions.
The official spokesperson for the Ministry of Military Production – Mohamed Eid Bakr appreciated the protocol, also. He explained that this protocol is part of the ministry's objectives to achieve maximum performance commensurate.
Comment by Engineer Robert Valk – CEO of the Green Tech Egypt
Firstly, Robert Valk emphasised the importance of establishing a company in cooperation with the Ministry. "Goal is to establish and operate plants in Egypt to treat municipal solid waste and convert it into electrical energy".
Comment by Mr. Gareth R. Brown – CEO of the OAK Group Holdings
Secondly, Gareth R. Brown said that his company will finance plants to be established in accordance with international specifications. As a result, the project will achieve a great economic return producing electric energy using modern technology.