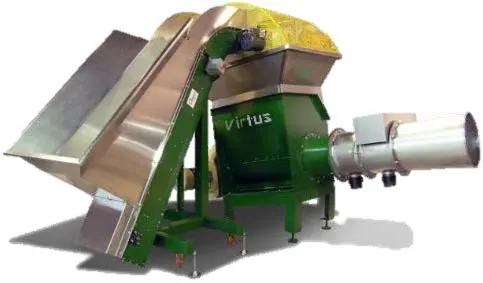 As sales representative of Virtus Equipment in Europe, Waste to Energy International (WTEI) announce new line of size reduction equipment – Liquid Extractors/Compactors.
The LE Series liquid extractor/compactor has been designed for recycling of any liquid filled container, paper, cardboard, organics, wood, steel and aluminum cans. It is highly successful in removing liquids from food, beverage, household products and cosmetic packaging. The high compaction ratios achieved substantially increase the capacity of the waste containers. The reduced volume greatly reduces the number of times the container must be emptied. It can provide a waste processing solution for a variety of other purposes. It is available in "dry" or "wet configurations and can accommodate a number of discharge options.
Visit product page to know technical specifications and watch 5 videos, showing machine working with ice cream containers, oil containers, paper sludge, mixed paper, and paper tailings.