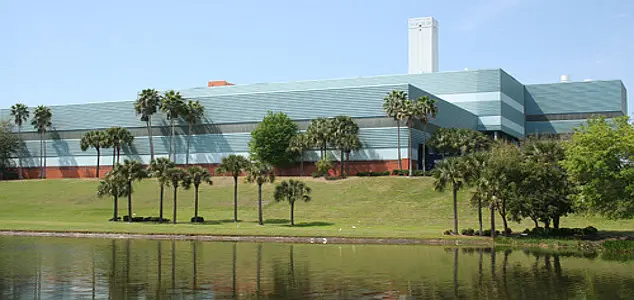 Carbon offset credits generated by Covanta's (NYSE: CVA) 46.5 MW Hillsborough County Resource Recovery Facility in Tampa, Florida have been verified and are now available for purchase on the voluntary market.
To sell the credits Hillsborough County is partnering with Covanta, which is contracted by the County to operate the facility.
According to Covanta, the facility is only the second waste to energy plant in the U.S. to produce carbon offset credits for the voluntary market – another of Covanta's Florida plants, the Lee County Resource Recovery Facility, being the first when it made credits available in 2010.
The credits represent verified reductions in net greenhouse gas emissions achieved by generating renewable energy from waste at the Resource Recovery Facility.
Hillsborough County explained that a carbon credit corresponds to one metric tonne of carbon dioxide equivalent removed, avoided or displaced from the environment, and can be purchased or sold between companies, industries, governments and others to meet compliance with carbon emission allowances.
There are two types of markets: voluntary and compliance. Each type adheres to a particular standard or certification.
Voluntary credits are purchased by companies and organisations interested in voluntarily reducing greenhouse gases.
In order for carbon offset credits to be approved under the standard, they must represent new reductions in greenhouse gas emissions, meet strict program requirements, and be annually verified by a qualified independent third party.
The County said that its offset credits were approved through the Verified Carbon Standard (VCS) – a global standard for the approval of credible voluntary offset credits.
The Resource Recovery Facility was expanded in 2009 with the construction of a new 600 ton (540 tonne) per day combustion unit. Because Unit No. 4 was installed after 2002 it is eligible to be evaluated for carbon emissions offsets.
Read More
VIDEO: Micro Anaerobic Digestion Biogas Unit Wins U.S. Defense Award
UK based small scale biogas technology specialist, SEaB Energy, has been selected as one of the Winners in the 2013 Defense Energy Technology Challenge.
Biofuel from Food Waste Certification in US Following Corn Plant Conversion
California based renewable fuel specialist, Aemetis has been granted approval to produce ethanol from separated food waste at its 55 million gallon per year renewable ethanol plant in Keyes, California.
Recycling & Waste to Energy Gasification Plans Approved in Walsall, UK
A 300,000 tonne per year waste to energy facility that will use gasification technology to process residual waste in the UK's West Midlands has been awarded planning permission by Walsall Council.