Antoine Frérot, Chairman and CEO of Veolia, was part of the delegation of business leaders who accompanied the French Prime Minister Manuel Valls and several government ministers to the 2nd Saudi French Business Opportunities Forum, which took place in Riyadh on 12 and 13 October. In addition, the Group signed an agreement with Modern Facility Company (MFC) for the creation of an environmental services company, which will build a new sustainable city near Jeddah.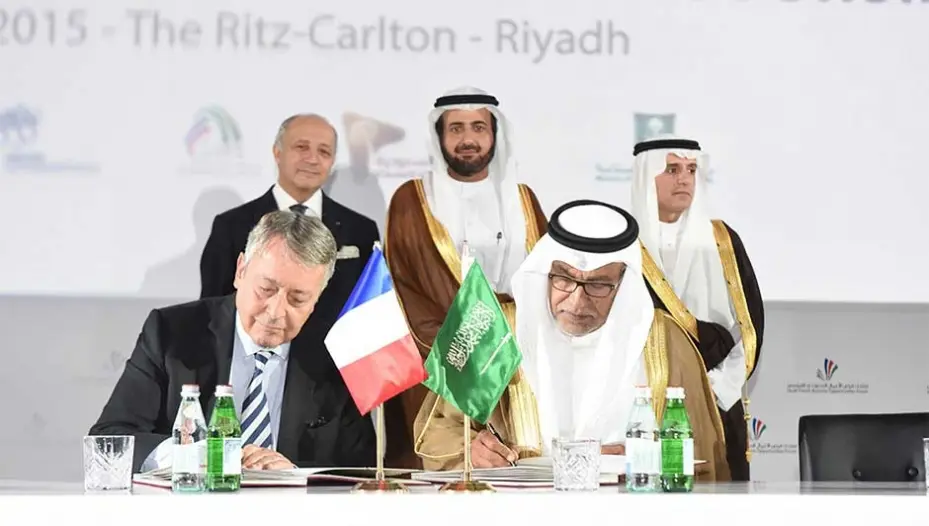 In 2015, Saudi Arabia and France shared trade worth 42 billion SAR[1] (10 billion euros). Over 80 French companies (including Veolia) have invested over 74 billion SAR (17 billion euros) in 207 projects across the country.
"We are delighted to be an integral part in the strengthening of ties between Saudi Arabia and France. Saudi Arabia is a long-standing key market for Veolia, and we look forward to further expanding our services to better provide environmental resources management solutions across the Kingdom," said Antoine Frérot. "Our participation in the Forum is a testament to our continued commitment to Saudi Arabia and to enhancing strategic business developments between the Kingdom and France."
Partnership for developing a new sustainable city in Jeddah
In the presence of Laurent Fabius, Minister of Foreign Affairs and International Development, Veolia signed an agreement with Modern Facility Company to create a service company covering the optimized management of resources. The company will support the development of a new sustainable city located north of Jeddah. As part of this partnership, the Group will ensure the production of cold (district network) and energy, water management and wastewater treatment and waste management.
"The agreement between MFC and Veolia builds on the Memorandum of Understanding our organizations signed in August of this year. This agreement will allow us to develop one of the most advanced smart cities in the Kingdom, which will become a beacon of culture and will reflect a new way of life in Saudi Arabia," stated Ahmed Al Sanousi, the CEO of Modern Facility Company.
Operating in Saudi Arabia for more than 30 years, Veolia operates city water management, waste and cooling urban network services. In 2008 in particular, the Group won a contract with National Water Company (NWC) to improve the overall performance of the water and wastewater services used by nearly 6 million people in the Saudi capital, Riyadh. This project greatly improved the drinking water network performance (now 82%), connected more than 100,000 households to the sewerage system, and improved customer management (now 85% customer satisfaction). Particularly involved in desalination projects in the Kingdom, Veolia also supports numerous industrial customers, especially in the oil, gas and mining sectors, to help them improve their environmental performance.
This year, Veolia has been recognized by the Human Resources Development Fund for its ability to attract and retain talented young Saudis through an ambitious training and skills building program.