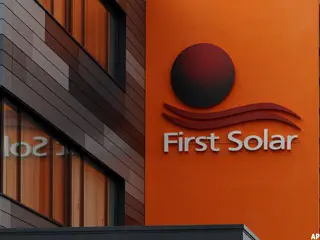 First Solar has announced plans to develop a 45 MW-AC solar PV project at two sites in the newly established Indian state of Telangana, which split off from Andhra Pradesh two months ago. The company plans to begin construction of the project by October 2014, with commercial operation scheduled by May 2015.
First Solar's business model combines thin film solar PV module manufacturing with project development, construction and operations and maintenance services. While the company has been the largest module supplier in the Indian market, this will be the first project that First Solar has developed in India.
Mercom Capital CEO Raj Prabhu notes that none of the top developers in India right now are also manufacturers, and that First Solar will be the biggest vertically integrated player in the nation's market. "It's an endorsement to the Indian solar market, for one of the largest solar companies in the world to come develop in India," says Prabhu. "It pretty much says its is an important market in the future and they don't want to miss out on that opportunity."
Prabhu says the price of the power purchase agreement (PPA) between the Southern Power Distribution Company of Telangana State and First Solar is also notable. The projects will sell power at INR 6.49 (US$.106) per kWh for 20 years. This is a blanket price that Andhra Pradesh has offered developers, which was widely considered to be too low to be viable and attracted limited interest.
First Solar has two major cost advantages over domestic Indian companies. The first is that it can supply its own modules at cost to projects. The second is that as a major American company, First Solar can attract capital at a much lower rate of interest, including capital from the U.S. government lending institutions.