Source: Yingli Solar blog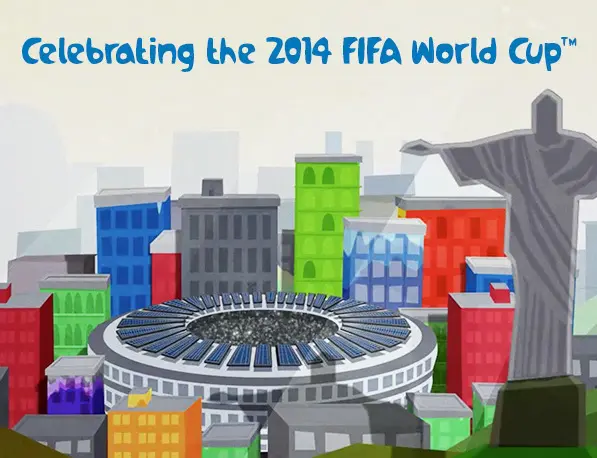 Tomorrow, the world will turn its attention to Brazil for the opening match of the2014 FIFA World CupTM. Thirty-two teams, representing 32 countries, will come together to compete for one of the most coveted titles in sports. More than three billion people, or roughly half of the world's population, are expected to tune in for at least some portion of the tournament.
As a sponsor of the 2014 FIFA World Cup, our goal is simple: to show the world that solar technology is ready to solve our planet's energy and environmental crisis. Photovoltaics are no longer a distant R&D aspiration or a faint hope on the horizon, but a proven, mainstream technology for clean power generation.
Last year alone, the world added about 40 gigawatts of solar (PV) capacity – that's enough solar panel capacity to potentially power New Zealand or Singapore for the next 25 years. The world's three biggest electricity-consuming countries are now the world's three biggest solar markets. China alone added 12 GWs of solar last year, and Japan was not far behind. In the U.S., solar technology provided 22% of all new electricity generation capacity in 2013, up significantly from 6% in 2012.
There is no shortage of high-profile, landmark projects to evidence solar technology's rise to global prominence. In fact, for the first time, the final match of the FIFA World Cup will be played in a solar-powered facility: Maracanã Stadium. Built in 1950 for the 4th FIFA World Cup, the stadium was recently outfitted with more than 1,500 Yingli Solar panels, which are expected to provide clean electricity for the facility for decades.
But there's still a long way to go in our shared fight against global warming. Hopefully, our sponsorship will help catalyze environmental awareness and spur consumers around the world to action. We also take our own environmental obligations seriously, and we're excited to announce that Yingli Solar has become the first carbon-neutral sponsor of the FIFA World Cup. We're planning to offset all carbon emissions arising from our promotional activities in Brazil as part of our mission to help make the 2014 FIFA World Cup Brazil the greenest in history.
As the world comes together to cheer for their teams and compete for national glory, we should remind ourselves that at the end of the day we're all in this together. We all inhabit the same planet, share the same water and breathe the same air. We must all learn to live together: all under one sun.