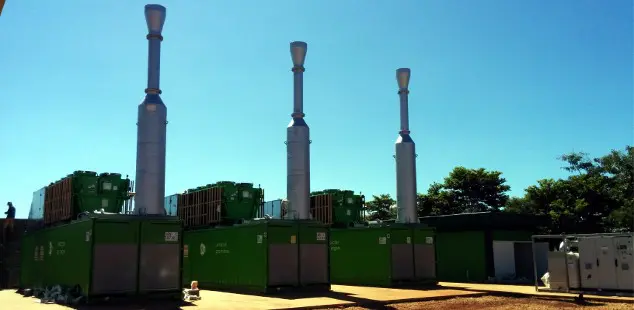 GE is set to commission three 1.4 MW Jenbacher gas engines to a 4.2 MW landfill gas-to-energy project in São Paulo, Brazil.
According to GE's Distributed Power business (NYSE: GE), once the facility begins commercial operation in May, it will be the first energy recovery project at a landfill site operated by Brazilian waste management firm, Estre Ambiental.
GE said that the project in Guatapara City, São Paulo has the potential to be expanded to 10 MW in the next five years and that in its current configuration may produce enough energy to support about 13,000 average Brazilian homes.
The engine manufacturer added that Estre Ambiental landfill project could reduce the equivalent of about 70,000 tons (63,500 tonnes) of CO2 emissions into the atmosphere.
According to the company this will support the initiatives of the Brazilian government to increase the production of electricity from renewable sources and may reduce the country's greenhouse gas emissions by between 36.1% and 38.9% from projected amounts in 2020.
"This project will support São Paulo and Brazil's goals to increase the production of renewable and alternative, distributed power within the state and country," commented said Alexandre Alvim, director, waste-to-energy and business development at Estre Ambiental.
GE also recently launched its Distributed Power business in Latin America , which is based in Mexico City.