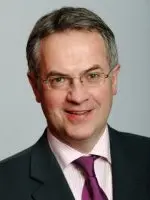 Planning permission for an 80,000 tonne per year waste to energy gasification plant in Lisburn has been granted planning permission by Northern Ireland's Department of Environment's Strategic Planning Division.
According to the department, the full planning permission is for a proposed waste gasification plant, including energy recovery buildings with office/workshop, waste reception hall, waste bunker, fuel bunker, a combined heat and power boiler house and stack, as well as weighbridge, fencing, cycle shelter, landscaping, sustainable urban systems with escape bridge, turbine generator building, air cooled condenser and associated infrastructure including car parking.
The facility is to be developed at the former Burn House Rendering facility to the west of Lisburn, and will use a gasification process which heats waste to produce a synthetic gas fuel which is used to produce steam which is used to create electricity.
The site, which is to be developed by Lisburn Energy Recovery, will take waste from agriculture, industry, construction and demolition waste and municipal waste.
"This facility will provide a boost for the Lisburn area creating construction jobs in the short term and permanent skilled jobs once completed. I am a firm supporter of Energy from Waste opportunities and of alternative, more environmentally sustainable energy plans. This facility will deal with our waste, prevent landfill and create renewable energy," commented Environment Minister, Alex Attwood (pictured).
"Whilst I am currently consulting on an ambitious 60% target of waste being recycled by 2020, there is still a need for facilities to deal with waste that is not recyclable. This proposal achieves the right balance in planning terms, is good for the economy and a better option for the environment," he added.
The Minister said that the decision is evidence of his determination to clear the backlog of planning applications and demonstrate a more fit for purpose planning system.
"Whether it is acceptance or refusal, these decisions bring clarity and certainty for all involved," he concluded.
Source: Waste Management World