There are currently 21 demonstration scale waste to energy gasification facilities operating in the U.S. and further 17 commercial scale facilities under development, according to a report compiled on behalf of the American Chemistry Council (ACC).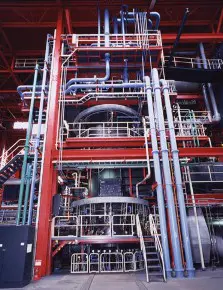 The report also found that energy-rich non-recycled plastics are an attractive feedstock for a range of technologies collectively called 'gasification processes'.
The ACC said that the aim of the research, carried out by consultants, Gershman, Brickner & Bratton, was to evaluate how an emerging set of technologies that could potentially convert large-scale municipal solid waste into energy could fit into waste management planning in North America.
According to the consultants, although full-scale commercial gasification facilities are not yet in place in the U.S., these technologies are receiving growing interest from policymakers and entrepreneurs because of the versatility of their energy outputs, which include steam, electricity, ethanol, and diesel along with chemical intermediates.
"Despite rapid increases in recycling in recent years, a significant amount of energy-rich waste still goes to landfill in this country," said Harvey Gershman, president of Gershman, Brickner & Bratton
"Gasification is one of a growing number of exciting new technologies under development that may one day harness the potential of waste as an abundant source of domestic energy."
According to the report, which was written with municipalities, investors and waste managers in mind, there are currently 21 demonstration facilities being operated in the U.S. and another 17 commercial-scale facilities under development.
"Plastics are a valuable resource, and we need to recycle them whenever it makes sense to do so," urged Steve Russell, vice president of plastics for the American Chemistry Council.
"But not all plastics can be recycled in a way that's economically and environmentally efficient. Emerging technologies that can convert waste into electricity, higher value fuels and chemicals can help us capture plastics' high-energy value and put it to work to help power communities across America," he added.
The report, 'Gasification of Non-Recycled Plastics from Municipal Solid Waste in the United States' offers an overview of gasification technologies, feedstock flexibility, outputs and economics, licensing companies, experience with gasification technologies, opportunities and barriers to commercialization, and the potential role of gasification in integrated waste management systems.
Key Findings
• There are 147 companies offering gasification technologies in different stages of development worldwide, most of which market in the U.S. through licensees
• Mass burn starved-air, two-stage combustion systems have a first stage gasification process. This (starved-air two-stage combustion) is a proven technology with several operating facilities in the U.S.
• The high BTU value of non-recycled plastics makes them attractive feedstock components for gasification processes
• Gasification is a mature technology and is proven for applications such as in the petrochemical industry
• Gasification is attractive because of the versatility of its final marketable products such as steam, electricity, ethanol and other chemicals
• Gasification facilities processing mixed solid wastes have limited experience in scaling up from the pilot or demonstration scale to the commercial scale in North America
• No specific regulatory standard exists for gasification in all states or Canadian provinces now (as opposed to European standards that differentiate gasification from incineration, and have permitting requirements that are stringent but acceptant of scientifically advanced technology); the use of solid waste as a feedstock and close association with mass burn technologies has led to gasification plants being regulated as waste to energy facilities.
• Gasification as a disposal option may not be cost-competitive to current landfill gate fees in certain regions of the U.S.
• Facility development is challenged by public acceptance, perceived risk, and the challenge of having predictable economics comparable to current costs
Read More
POLL: Is waste Gasification Coming of Age
With an increasing number of projects globally, are waste gasification technologies coming of age?
VIDEO: Indiana Secures $260m Paper Recycling Facility
Conyers, Georgia based paper and packaging company, Pratt Paper, is to develop a new $260 million paper recycling facility in Valparaiso, Indiana.
China's Waste to Energy Industry set for Stellar Growth
China's waste to energy industry is expected to see an increased growth rate over the next five years, doubling its market share by 2018, according to a market report.
CEWEP Backs Waste to Energy in EU Consultation on Waste Targets
The Confederation of European Waste-to-Energy Plants has submitted its response to the European Commission's consultation on waste targets.