Innovative Technology from Hach Reduces Energy Consumption for Wastewater Treatment Facilities
Loveland, Colo. (Vocus) September 11, 2009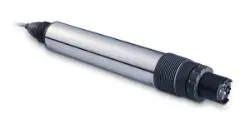 Hach Company announced today a new ability for wastewater treatment facilities to measure nitrate and monitor plant performance. The new Hach NO3D sc Nitrate sensor coupled with patented Hach CARTRICAL technology enables plants to monitor their nitrogen removal online so they can better understand the trends in their wastewater treatment process, allowing them to save time and money by more effectively managing their energy consumption.
Nitrate measurement is important because it can optimize the nutrient removal process of a wastewater treatment plant. The Hach NO3D sc Nitrate sensor complements Hach's extensive nitrate measurement technologies, but in this instance, the NO3D sc uses an ion-selective electrode (ISE) to detect nitrate ions (NO3-) in the aeration basin as nitrate nitrogen (NO3-N). Designed for immersion directly in the aeration basin, it eliminates the need for sample preparation. It installs quickly outdoors without a special housing and can easily be relocated to various locations for greater knowledge about the process. For increased accuracy, the influence of chloride is compensated by using an integrated chloride electrode. The Hach CARTRICAL cartridge calibrates each electrode individually and all three electrodes to each other for better readings. A temperature sensor is also included to improve accuracy.
With the rising costs of energy, sludge disposal, and chemicals, wastewater facilities need an economical solution to measure the nitrate concentration. Hach's solution is an immersion sensor at a price that reduces the initial investment of monitoring instrumentation costs by up to fifty percent and allows more measuring points to be equipped.
"At an economical price, the Hach NO3D sc sensor is the perfect tool for monitoring Nitrate, providing more visibility into daily trends and optimizing Nitrogen removal," Herman Warnshuis, Hach Global Business Unit Director, said.
Hach's sensors arrive pre-calibrated and have fewer maintenance requirements, saving valuable time and training. Single membrane and electrolyte exchange are not necessary as they are integrated into a sensor cartridge. The CARTICAL sensor cartridge is the only replacement part, and should be replaced approximately twice a year. Cartridge replacements only takes minutes — just remove the old cartridge, plug in the new, and enter the sensor code. While the sensor needs occasional manual cleaning, an optional cleaning device can reduce that frequency. Maintenance is also minimized because sample pumps, valves, tubing, or filtration devices are not needed.
For more information on the NO3D sc nitrate sensor and Hach's complete portfolio of wastewater instrumentation, please visit http://www.hach.com or call 1-800-227-4224.
About Hach Company
For over 60 years, Hach Company (http://www.hach.com ) has been developing innovative solutions used to test the quality of water, other liquids and air. Manufactured and distributed worldwide, Hach systems are designed to simplify analysis by offering sophisticated on-line instrumentation, accurate portable laboratory equipment, high-quality prepared reagents, complete easy-to-follow methods, and life-time technical support. Hach is a wholly owned subsidiary of Danaher Corporation (http://www.danaher.com ), a Fortune 500 leader.
###
©Copyright 1997-
, Vocus PRW Holdings, LLC.
Vocus, PRWeb, and Publicity Wire are trademarks or registered trademarks of Vocus, Inc. or Vocus PRW Holdings, LLC.