Clean hydrogen production is underway at the Nine Mile Point Nuclear Station in Oswego, New York. The facility is the first-of-its-kind in the United States to generate clean hydrogen using nuclear power.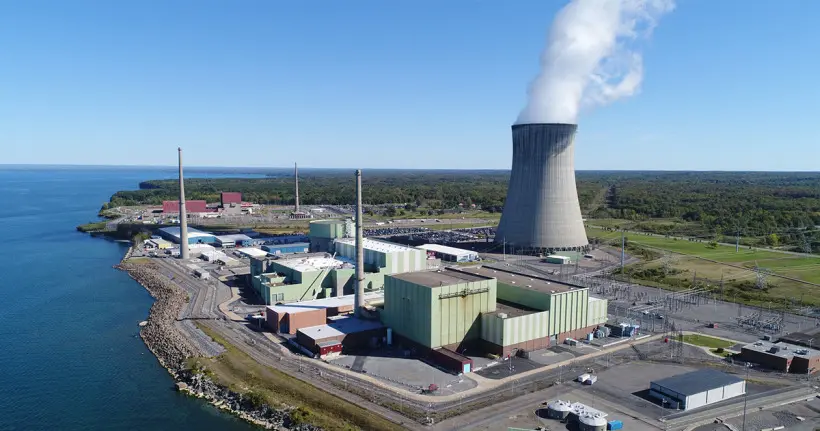 This nuclear milestone is part of a $14.5 million cost shared project between the U.S. Department of Energy (DOE) and Constellation to demonstrate how nuclear power plants can help lower the cost and scale-up the production of clean hydrogen.
Constellation will use the hydrogen generated on-site to help cool the power plant.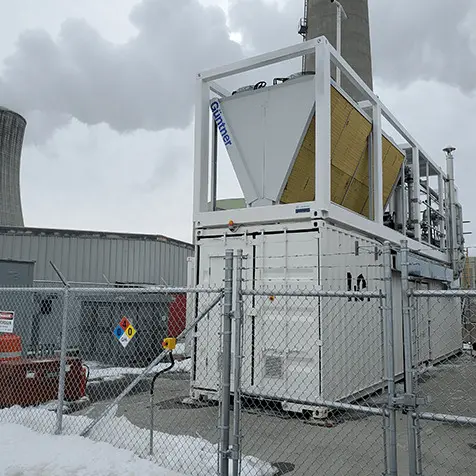 DOE supported the construction and installation of a low-temperature electrolysis system at the Nine Mile Point nuclear power plant that leverages the facility's existing hydrogen storage system.
Constellation's new Hydrogen Generation System produces hydrogen without emissions by using electricity generated at the plant to split water into hydrogen and oxygen.
The system started producing clean hydrogen in February to supply hydrogen for plant operations—a process that was previously dependent on trucked-in deliveries of hydrogen made from fossil fuels.
Scaling-Up Clean Hydrogen Infrastructure
Roughly 95 percent of the hydrogen produced in the United States is currently sourced from fossil fuels—opening up new market opportunities for nuclear energy.
The Hydrogen Generation System at Nine Mile Point is one of four projects supported by DOE to demonstrate clean hydrogen production at commercial nuclear power plants.
In addition to these demonstrations, DOE is investing billions through the Bipartisan Infrastructure Law and Inflation Reduction Act to develop and mature clean hydrogen production in the United States to help lower emissions and create new job opportunities for American workers.
It also supports the Department's Hydrogen Shot goal of reducing the cost of hydrogen by 80 percent to $1 per 1 kilogram in 1 decade.
Constellation plans to monitor the performance of the new system as it considers the possible deployment of other hydrogen systems at additional sites.