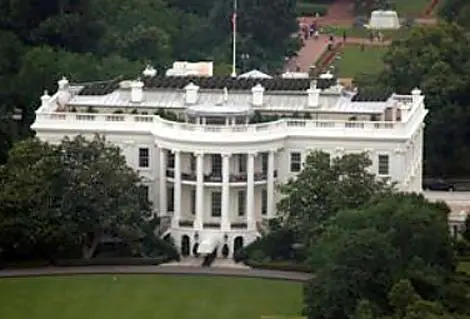 Nearly 30 years after Ronald Reagan tossed the solar panels Jimmy Carter had built into the White House roof, the Obama administration has completed installation of new panels on top of the executive residence.
It's a symbolic move by the White House as President Obama pushes new initiatives to stop climate change.
"Continuing President Obama's commitment to lead by example to increase the use of clean energy in the U.S., the White House has completed installation of American-made solar panels on the first family's residence as a part of an energy retrofit that will improve the overall energy efficiency of the building," said White House spokesman Matt Lehrich.

"The project, which helps demonstrate that historic buildings can incorporate solar energy and energy efficiency upgrades, is estimated to pay for itself in energy savings over the next eight years," he said.

The retrofit panels include updated building controls and speed fans, and will generate 6.3 kilowatts of solar power.

The panels are one piece in the larger plan by Obama to encourage energy efficiency and solar deployment across the country as a means of fighting climate change.

Obama will announce new commitments from government and corporate entities to up their solar usage and energy efficiency measures during his speech at a Wal-Mart store in Mountain View, Calif., on Friday.