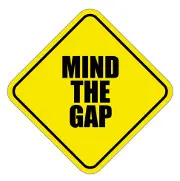 The UK needs to invest an additional £25 billion in new waste infrastructure if it is to avoid a capacity shortfall of around 5.7 million tonnes by 2025, according to a new report published by waste and recycling company, SITA UK.
The report, Mind the Gap, analyses waste projections and warns that residual waste treatment infrastructure will be unable to cope with volumes over the next 10 years.
According to the research, next year the UK will produce some 17.8 million tonnes of residual waste that will need to be landfilled or exported as Refuse Derived Fuel to other countries, because there is not enough infrastructure capacity in the UK to make use of it domestically.
This report charts this gap between treatment capacity and the volume of residual waste being generated in the UK up to 2025.
The analysis found that this gap will narrow and level out at 5.7 million tonnes by 2025 as the volume of residual waste drops against the proportion of materials that have been recycled or avoided altogether.
Data
SITA UK – a part of SUEZ ENVIRONNEMENT (Paris: SEV, Brussels: SEVB) – said in the report that one of the largest causes of this gap in treatment capacity is a lack of accurate data, which is needed to underpin investment in new facilities.
As there is no central resource for commercial and industrial waste data, the industry has found it difficult to forecast residual waste volumes and plan accordingly.
However, the company said that since it introduced regular on-board weighing to its industrial and commercial customers, the collected data is providing an increasingly accurate insight into the nature of commercial and industrial waste generation and composition – enabling it to forecast future trends when allied with available municipal waste data.
Findings
According to SITA, between 10 and 20 new treatment facilities are required for every million tonnes of waste diverted from landfill. As such the report estimated that the UK needs to invest up to £25 billion in new treatment infrastructure by 2025/30 if all the waste currently going to landfill is to be diverted and treated.
Speaking at the recent Energy from Waste conference in London, David Palmer-Jones, CEO of SITA UK said that government needs to reengage with the industry and develop long term plans.
"Politicians need to think and act strategically. Stop the sound bites and plan to integrate energy from waste into the overall energy mix – and not just advanced thermal treatment," urged Palmer-Jones (share on Twitter).
Recommendations
The report made five key recommendations to help deliver enough capacity across an appropriate range of treatment methods:
Improve data capture of industrial and commercial waste by adopting a generic system across industry
Introduce stronger incentives and policies to further increase and maintain higher recycling rates
Government should issue guidance on the best collection techniques to minimise contamination of recyclate streams
Integrate energy recovery from waste into UK energy planning to encourage more domestic use of energy-rich waste derived fuels
Incentivise the use of heat produced in energy recovery from waste.
"Forward planning in the waste management sector is very challenging, but it is a challenge we must overcome if the UK aspires to become a resource-efficient economy," said Palmer-Jones in a statement.
"Although the priority is to recycle as much as possible, reducing the volume and maximising the value of residual waste is also key to a circular economy, however, responsible investment in treatment facilities can only be made on the basis of sound evidence," he added.
Read More
More Heat Networks Needed as Defra Publishes Revised Energy from Waste Guide
Defra has published a revised 2014 version of its Energy from Waste Guide and called for significantly more use of heat from combined heat and power waste to energy plants.
Big Role for Organic Waste if UK to Generate 44% of Energy from Biomass
By 2050 nearly half of the UK's energy requirements could be met by  biomass sources, including household and agricultural wastes, according to scientists at the University of Manchester.
Waste to Energy and Contracts in MENA & Asia Key as Suez Environnment Posts Profit
Following the publication of its 2013 financial results, Suez Environnment's CFO has told WMW that the company is rapidly expanding its waste to energy capacity globally and that both MENA and Asia are key growth areas.