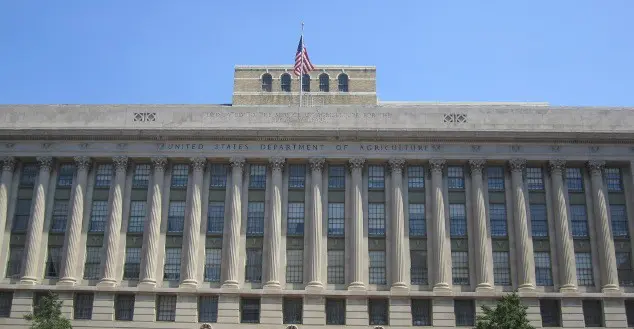 The U.S. Department of Agriculture (USDA) has published a road map detailing how an additional 11,000 anaerobic digestion plants could create the huge emissions savings by using biogas to either produce energy from waste, or as transport fuel.
The department noted that in his Climate Action Plan, published in June 2013, President Obama directed the Administration to develop a comprehensive, interagency strategy to reduce methane emissions and promote cutting-edge technologies that help farmers, energy companies, and communities convert methane into a renewable energy source and grow America's biogas energy industry.
As part of its "all-of-the-above" energy strategy, the USDA said that the Obama Administration has pursued policies and technologies to diversify the nation's energy portfolio, making America more secure by increasing energy independence.
In March this year, the White House released a Climate Action Plan Strategy to Reduce Methane Emissions and help provide greater incentives to spur the creation of more cost-effective biogas waste to energy technologies.
This included a Biogas Roadmap, a voluntary strategy created by the U.S. Department of Agriculture, Department of Energy, and the Environmental Protection Agency for the agriculture sector to reduce methane emissions.
According to the USDA, experts agree that any comprehensive plan to confront climate change must address methane as well as carbon emissions.
The department explained that the new Biogas Opportunities Roadmap builds on progress made to date to identify voluntary actions that can be taken to reduce methane emissions through the use of biogas systems and outlines strategies to overcome barriers limiting further expansion and development of a robust biogas industry in the U.S.
The USDA added that the roadmap is also a deliverable of a Dairy Industry and USDA partnership, which was requested by the industry to assist in achieving its 2008 goal of supply chain GHG emission reductions of 25% by 2020.
Additional capacity needed
The roadmap found that while biogas is a proven source of energy used in the U.S., 2000 plants currently operating, with the proper support over 11,000 additional biogas systems could be deployed.
According to the document, if fully realised these biogas systems could produce enough energy to power more than 3 million homes and reduce methane emissions equivalent to between four and 54 million metric tonnes of greenhouse gas emissions in 2030, the annual emissions of between 800,000 and 11 million passenger vehicles.
However, in order to realise these opportunities, the Roadmap identified actions the Federal government will take to increase the use of biogas to meet its renewable energy goals, strengthen the economy, and reduce methane emissions exclusively through voluntary actions. These include:
Promoting biogas utilisation through existing agency programs
USDA, DOE, and EPA will use their existing programs as a vehicle to enhance the utilisation of biogas systems in the U.S by ensuring that existing criteria for technical and financial assistance considers the benefits of biogas systems, leveraging over $10 million in research funding to enhance the economic viability and benefits of biogas systems and co-products, and strengthening programs that support the use of biogas for clean energy, transportation fuel, renewable chemicals and biobased products.
Fostering Investment in Biogas Systems
To help overcome financial barriers to the widespread investment in biogas systems, USDA will lead efforts to improve the collection and analysis of industry financial and technical data needed to track the performance of anaerobic digesters, evaluate current loan and grant programs for opportunities to broaden the financing options available for biogas systems, and review Federal procurement guidelines to ensure that products of biogas systems are eligible for and promoted by applicable government procurement programs.
Strengthening Markets for Biogas Systems and System Products
To strengthen U.S. markets for renewable energy and value-added non-energy products from biogas systems, USDA, DOE, and EPA will review opportunities to overcome barriers to integrating biogas into electricity and renewable natural gas markets, for example, though modernising existing Federal incentives provided for renewable energy generation. USDA, EPA, and DOE will also drive the creation of tools to help industry broaden the market development for energy and non-energy biogas systems products.
Improving Communication and Coordination
In order to implement the strategies laid out in this document and promote strong coordination and messaging across Federal agencies, USDA will establish a Biogas Opportunities Roadmap Working Group that will include participation from DOE and EPA, as well as the dairy and biogas industries. The Working Group will collaborate with industry to publish a progress report in August 2015, which identifies and prioritises policies and technology opportunities to expand the biogas industry and reduce greenhouse gas emissions.