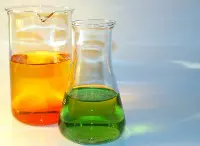 The Dutch CatchBio project has published a video explaining how science and industry are collaborating to develop catalytic reactions that process biowaste such waste wood into useful biofuels, chemicals and pharmaceuticals.
According to CatchBio, chemocatalysis is one of the key technologies for making biofuels out of wastes, at the heart of which is a catalyst that transforms one molecule into different targeted molecules.
The researchers claim to have developed a cheap and effective way of using catalysts to break down the structure of cells in lignocellulosic wastes and transform the feedstocks into products of a much higher value, such as biofuel.
The project is a collaboration of 21 partners, including Dutch universities, research institutes and industries operating in the field of catalysis research, as well as key industrial key players and also more specialised SMEs.
Approximately half of the €29 million budget is financed through by the Dutch Ministry of Economic Affairs and the Ministry of Education, Culture and Science. The other half is financed by all the industrial and academic partners involved in CatchBio.
The video explaining some of the research can be seen below.

Read More
100 TPD Biofuel Demo Facility to Process Agricultural Wastes in India
A biofuel demonstration facility that will process 100 tonne of biowaste per day to produce cellulosic ethanol is under construction in in the Sangli District of Maharashtra, India.
ERBI Requests Commercial Biowaste for Waste to Energy Research in UK
Businesses in the UK's West Midlands have been invited to send their waste for testing in a new bioenergy technology developed by researchers at the European Bioenergy Research Institute at Aston University in Birmingham.
INEOS Bio Begins Commercial Production of Biofuel from Wastes in Florida
INEOS Bio and New Planet Energy are to begin commercial scale shipments of bioethanol produced at its Indian River Bioenergy Center which processes municipal waste at Vero Beach in Florida.