Solar module recycling startup SOLARCYCLE raised $30 million in a recent Series A round, bringing the company's fundraising total to $37 million since launching in 2021.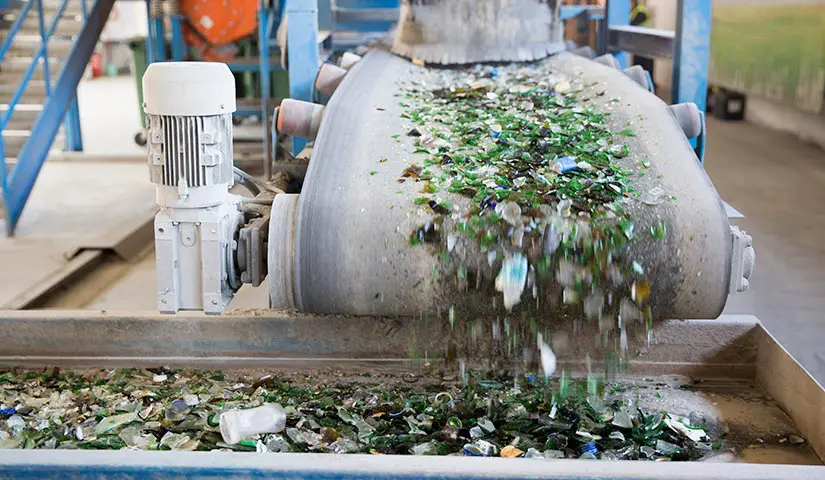 SOLARCYCLE aims to use the funds, consisting of both growth equity and infrastructure financings, to scale the company's recycling capacity and expand materials remanufacturing capabilities.
The round was led by Fifth Wall and HG Ventures with participation from Prologis Ventures, and existing investors Urban Innovation Rund and Closed Loop Partners. The announcement follows the initial $6.6 million seed round the company raised in May 2022.
Suvi Sharma, CEO and co-founder, said the funds will allow the company to advance its technology, grow partnerships with industry leaders, and "rapidly build recycling infrastructure in the United States and beyond to mine old solar panels for making new solar panels." 
SOLARCYCLE said it is already able to recycle 95% of a solar panel's valuable materials, including valuable materials like aluminum, glass, copper, silver, and silicon including. Bringing down the cost of solar panel recycling is still likely to require significant capital to support research and development in the coming years, the company said.
While it's true that around 70% of solar projects were built in the past five years, and solar panels have a useful life of 30 years or more, demand for solar cycling is expected to increase significantly in the coming decades.
The International Renewable Energy Agency estimates that global solar PV waste will reach 78 million tonnes in 2050. The raw materials from that waste could be worth $15 billion, the agency said.
Models from the National Renewable Energy Laboratory, meanwhile, found that, should the U.S. install 500 GW of solar PV by 2050, 9.1 million metric tons of waste will be created. Based on the same models, 80% of panels from 2020 to 2050 would be landfilled, 1% reused, and 10% recycled.
While the moral incentive to recycle solar panels is clear, little financial incentive exists today.
Simply put, recycling a solar panel ranges in cost from $20 to $30, while dumping the same panel in a landfill runs $1 to $2 (SOLARCYCLE believes the cost to landfill to be much higher when factoring in logistics costs).
"We have to figure out how to lower the cost through scale, engineering, and technology," Sharma, who also co-founded the solar module manufacturer Solaria and the tracker manufacturer Nextracker, told the Factor This! podcast last year.
Banner year(s)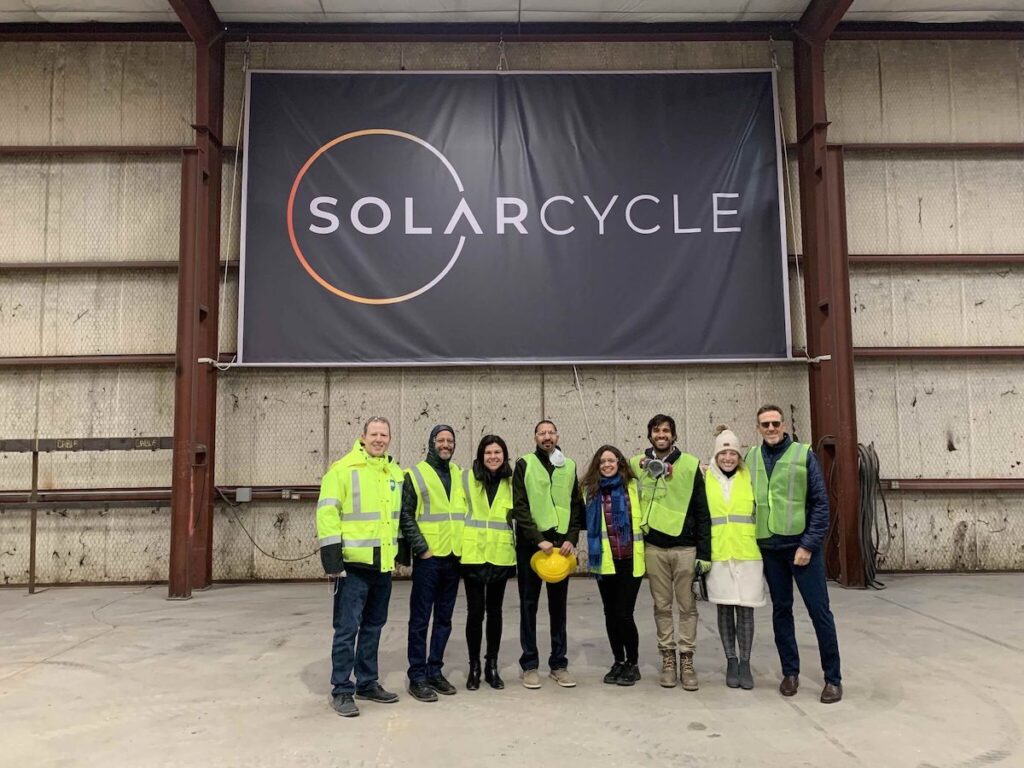 Since launching in early 2022, SOLARCYCLE opened its first, advanced-technology solar recycling facility in Odessa, Texas, and signed customer partnerships with major U.S. solar companies.
Last May, SOLARCYCLE announced its launch through a partnership with Sunrun, the largest rooftop solar developer in the U.S. SOLARCYCLE will use panels from Sunrun to develop new ways to test, reuse and upcycle retired panels in Sunrun's project portfolio.
A few months later, SOLARCYCLE announced its first partnership with a utility-scale solar developer and asset owner, Silicon Ranch, which is expected to allow the company to establish a model for recycling solar materials at utility scale.
Additional partnerships include DEPCOM Power, SOLV Energy, NovaSource, Greentech Renewables, and Forum Energy Partners.
"We know that scale matters in order to be able to drive costs down and bring quality up," Sharma said.
Sharma's vision for a centralized, domestic manufacturing base in the U.S. aims to reduce significant costs associated with logistics and transportation for recycling.
The company aims to provide an end-to-end recycling service, including the pickup, processing, and reselling of critical materials for use in recycled panels.