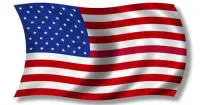 Biel, May 21, 2013 – The Swiss inverter manufacturer Sputnik Engineering, with more than 20 years of experience in the solar industry, launched with its SolarMax brand into the United States market and celebrated its Atlanta, Georgia area office opening. The operational expansion will allow SolarMax to deliver its portfolio of Swiss-quality grid-connected  PV inverters to the rapidly growing U.S. solar market. To support growth, the company recently staffed up the facility, which houses sales and research & development, for the new U.S. arm of the company.
SolarMax's first U.S. office is headed by technology and PV solar industry veteran, Alan Beale, who will head sales efforts in the U.S. market. Beale comes to SolarMax from REFUsol, where he was Vice President of Sales and Marketing. Prior to that, Alan held executive leadership roles at Canesta, Immersion Corporation, Clarity LLC, SGI and General Electric.
The U.S. solar market experienced record-breaking 76% growth in 2012 and is the fastest growing energy source in the U.S., according to recent research from GTM Research and the Solar Energy Industries Association (SEIA). "We firmly believe that the growth in the U.S. market is just getting underway and there is enormous opportunity for SolarMax. The generation of electricity from the sun has reached grid parity in some states today with more to follow shortly. Residential and commercial customers alike are realizing that solar now makes sound economic sense," said Alan Beale, General Manager, SolarMax USA, Inc.
SolarMax' local presence will enable them to grow and build up new customer relationships abroad and maintain the high level of pre- and after-sales services. SolarMax will complete testing and certification of its commercial- and industrial-grade PV inverters according to UL standards for use in the U.S. market. The PV inverters will be available across the U.S nation as early as this summer.
About SolarMax
Sputnik Engineering AG, a Swiss company, is one of the world's leading manufacturers of grid-connected solar inverters. Under the name SolarMax the company develops, produces and sells inverters for every system – from photovoltaic plants on single-family homes whose kilowatt output is modest, to the solar power plants whose output is measured in megawatts. The inverter is a key component of the solar plant, transforming the generated direct current into grid-compliant alternating current. 20 years of experience are not only reflected in the Swiss quality, highest efficiency, reliability, and durability of the SolarMax products, but also in the way Sputnik offers its customers excellent international support in the field of after sales, comprehensive warranty services, and intelligent solutions for system monitoring.
SolarMax is positioned internationally and currently has approx. 360 employees at the headquarters in Switzerland and at its locations worldwide.
Source: World of Renewables