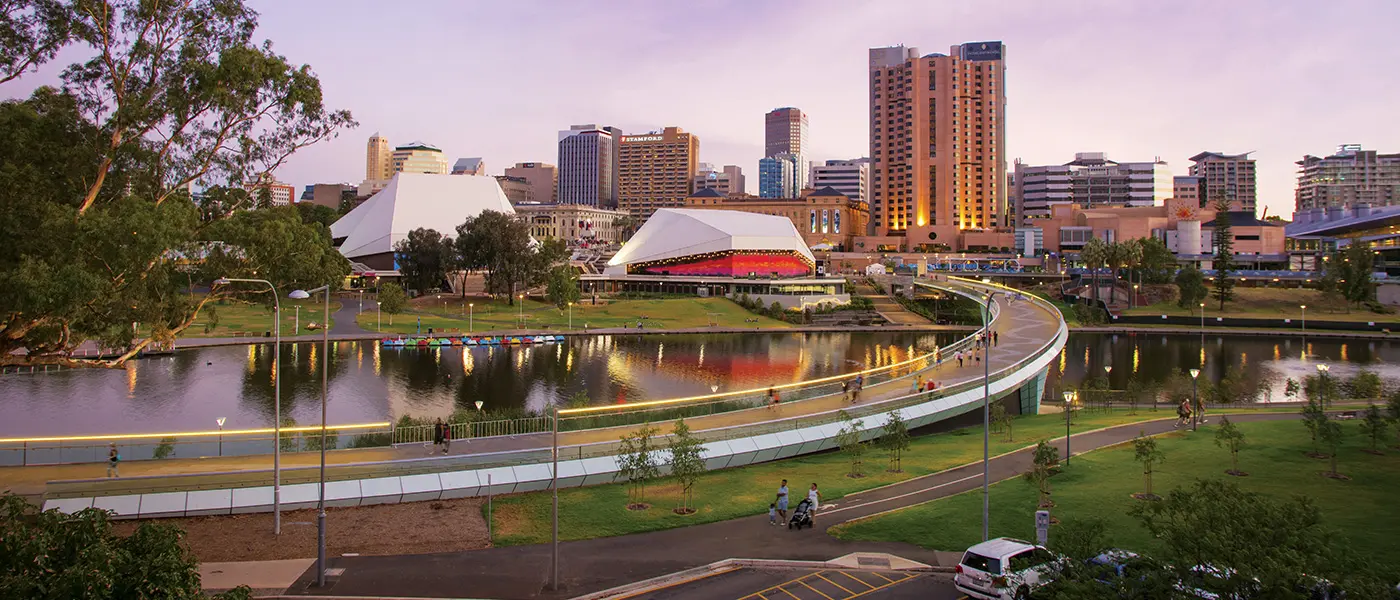 LONDON: The government of South Australia has just announced it will invest A$150 million (US$120 million) in renewable energy projects as part of its Renewable Technology Fund. The pledge is the latest in a series of climate commitments and achievements from the state, which is a leader on climate action in Australia.
South Australia, which sits as The Climate Group's States & Regions Alliance Asia-Pacific Co-Chair, is aiming to invest A$10 billion (US$8 billion) in low carbon projects and source half of its electricity from renewables by 2025 – a goal that was achieved last year, almost eight years ahead of schedule.
"The most telling statistic is that, since 1990, South Australia has cut emissions by 8% – yet expanded its economy by 70%," remarks Jay Weatherill, Premier of South Australia, demonstrating how the clean economy drives innovation, jobs and prosperity.
"It is vital that jurisdictions take part in global networks such as The Climate Group's States & Regions Allianceand sign the Under2 MOU" to become part of the Under2 Coalition, he adds. "It is vital because such endeavors involve sub-national governments, and sub-nationals are the ones doing some of the most valuable work today."
LEADING THE CLIMATE REVOLUTION
The state of South Australia has a target to improve energy efficiency of government buildings by 30% by 2020 and to achieve net-zero emissions by 2050, while establishing its capital Adelaide as the world's first carbon neutral city. Adelaide is part of The Climate Group's LightSavers initiative – a major trial of light emitting diode (LED) street lighting in 12 cities around the world – helping to reduce the city's carbon emissions by 20% while growing its economy by 28% between 1990 and 2013.
"We recognize that adoption of city wide LED public lighting is one of the most immediate and actionable solution to implement on the way to net-zero carbon emissions from city operations by 2020," says Jack Mazek, Sustainability Advisor, Adelaide City Council.
The city is also at the forefront of innovation and smart solutions to protect the environment. Last month, the South Australian government announced the construction of a landfill ­center north of Adelaide, which would run a solar farm while also extracting the gas out of decomposing rubbish. The facility is expected to produce over 11,000 megawatt-hours (MWh) of electricity per annum – enough to power more than 1,800 homes.
CLIMATE SOLUTIONS
Being at the forefront of the clean technology race, South Australia is also committed to solving the challenges posed by the wide adoption of net-zero solutions – such as the intrinsically intermittent power supply from solar and wind farms. For this reason, Elon Musk, the billionaire founder of Tesla, visited the state in July to announcethat the company will build the world's largest lithium-ion battery there to store renewable energy.
The 129 MWh battery, which is paired with a wind farm, is designed to improve the security of electricity supplies across South Australia – which suffered a statewide blackout last September. The government responded by investing heavily in storage technology, to power its economy cheaply and cleanly.
In August, Premier Weatherill announced another world record in the renewable sector: Aurora Solar Energy Project in Port Augusta – the world's largest solar thermal power plant of its kind, which will be able to meet 100% of the state government's power needs. Work on the A$650 million (US$520 million) facility will start in 2018, creating 650 construction jobs and 50 ongoing positions.
The enormous potential for renewable power in Australia was further demonstrated by a recent report from the Clean Energy Regulator which shows that the country's 2.8 million small-scale solar installations have now reached a combined 6,000 MW capacity. This means that almost a third of Australian households now have solar panels installed on their roof.
South Australia is demonstrating that investing in clean technology is a win-win for its citizens and its economy. "The premise behind our work, and this should inform the work of others," concludes Premier Weatherill, "is that climate change is not merely a threat, but an opportunity."