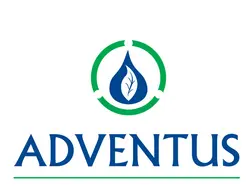 The Adventus Group, an international remediation biotechnology enterprise for treatment of contaminated soil, sediment and groundwater environments, is proud to announce that laboratory and field tests recently conducted in Italy resulted in its patented EHC® In Situ Chemical Reduction (ISCR) biotechnology being selected over RegenOx® (Regenesis) In Situ Chemical Oxidation (ISCO) for its ability to meet vendor claims and client expectations for an effective, cost-efficient remedial strategy. The environmental engineering firm of Gruppo TRS conducted extensive testing, and presented their findings at the BOSICON 2009 International Conference on Remediation of Polluted Sites, held May 13-15 in Rome, Italy.
ABSTRACT
The presentation described rigorous laboratory and field tests conducted to select and optimize an in situ remedial design for a large, complex site located inside an operating petrochemical plant in Northern Italy. The subsurface environment at the site is impacted by 1,2-dichloroethane (1,2-DCA) and vinyl chloride (VC) about 300,000 and 500 ?g/L in groundwater, respectively. Knowing the general persistence of 1,2-DCA in the environment, initial laboratory tests evaluated various remedial technologies: two different chemical oxidants (ISCO) and biochemical anaerobic reduction (ISCR). Of the two oxidants tested, only the activated persulfate was effective; RegenOx showed no activity whatsoever. Although the ISCR reactions required a longer treatment time, both 1,2-DCA and VC were completely removed in less than sixty days, without the accumulation of dead-end catabolites.
The use of EHC for ISCR was subsequently chosen for field-scale test, considering its minimal geochemical impact on soil and groundwater conditions. The initial field test area was ca. 50 m2 and the total volume of saturated soil treated was ca. 700 m3. A total of 6,300 kg of EHC amendment was injected through nine injection points using direct-push technology. Groundwater monitoring from four proximal observation wells showed a widespread and sustained reduction in redox (Eh -150 mV to -450 mV) and, most significantly, within ca. 9 months the groundwater concentrations of both 1,2-DCA and VC were reduced from ca. 800,000 ?g/L to in to below the regulatory treatment standards (SSTL) of 1,500 ?g/L, with two of the monitoring wells containing
CONCLUSIONS
Design of full-scale site remediation using the EHC ISCR technology is being completed. Simultaneously, continued monitoring of the field site t time on-going to verify the effective reagent life and document lack of "rebound" which is typical for many other remedial technologies. Full scale implementation will employ 600 to 700 tonnes of EHC to treat an area measuring 7,000 m2 and is planned for 2009 through 2011
A complete copy of the Report is available via PDF at http://www.adventusgroup.com/library/presentations.shtml
More information on Gruppo TRS is available via their website at
http://www.gruppo-trs.it/portfolio/pubblico/menu_descrizione.asp?categoria=134
About The Adventus Group – Environmental Biotechnologies for the 21st Century
ADVENTUS provides a growing portfolio of leading environmental remediation technologies, including patented offerings from Adventus Americas Inc., and EnviroMetal Technologies Inc. Our business model supports site owners, environmental engineers, consultants, regulators, and the academic community by providing unbiased design, and selection of the most cost-effective remediation strategies. Our proprietary portfolio includes:
Creators of the World's First In Situ Chemical Reduction (ISCR) technologies:
DARAMEND® for soils, sludges and sediments;
EHC® portfolio of injectable amendments for groundwater;
EHC® -A liquid formulation for wells and other networks;
EHC® -M for immobilization of soluble metal impacts;
A-SOX™ canister delivery system;
ZVI PRBs and related groundwater treatment innovations;
ZVI-Clay for in situ source zone treatment;
EHC-O® oxygen releasing compound for in situ hydrocarbon treatment;
O-SOX™ canister delivery system;
ISGS™ in situ geochemical stabilization of DNAPL;
AquaBlok+™ for capping and treatment of impacted sediments;
HoleBlok+™ down-well, low-permeability sealant;
mGCW™ microbiologically enhanced Groundwater Circulation Wells;
Modeling Services for optimization of remedial designs and strategies.
The ADVENTUS scientific team is a recognized practice leader, with more than 500 conference Abstracts and a cumulative total of over 2,500 technical publications within the industry. Through April 2009, we have successfully treated over 5,000,000 metric tons of soil impacted by hazardous wastes, and millions of gallons of groundwater at over 1,000 sites around the globe. We offer the only codified performance warranties in the vendor community, designed to risk-share with you in a fair and deliberative manner. The Adventus family of companies is always seeking strategic partnerships with complementary remediation biotechnologies, and qualified international licensees in numerous countries.
###
©Copyright 1997-
, Vocus PRW Holdings, LLC.
Vocus, PRWeb, and Publicity Wire are trademarks or registered trademarks of Vocus, Inc. or Vocus PRW Holdings, LLC.