Cooperation agreement was signed today between Waste to Energy International (WTEI) and local partner, having the goal to develop new waste-to-energy projects in Georgia.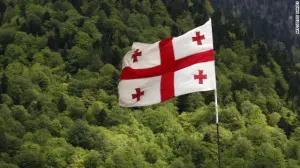 Growing ecological activity in this Caucasus country could not be missed. New tendencies in government structures of Georgia show a green light to waste reduction development. Taking into account the growing needs in energy for evolved local businesses, more and more the eye glances are pointed to waste-to-energy technologies.
Noticing the wide outlook of high-ranked officials in Georgia, it is expected that a waste removal model for the whole country could be offered for development in the near future. This is our challenge and honour to take participation in such a valuable project.