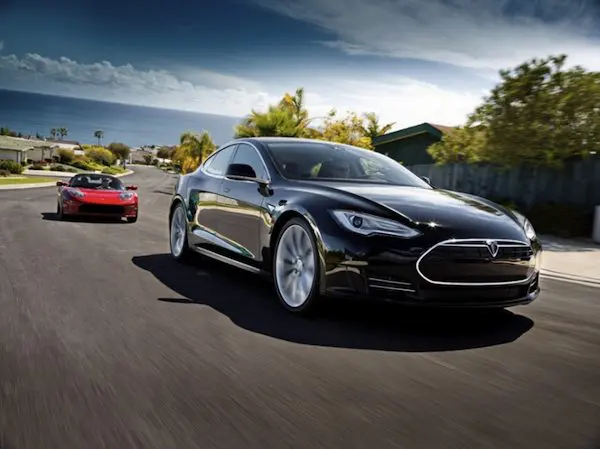 LONDON: Tesla Motors has released its electric vehicle (EV) patents, in a game-changing move that its CEO hopes could speed up a global EV revolution.
Tesla CEO Elon Musk announced he was open-sourcing the company's technology patents in a blog post last week, writing: "Tesla Motors was created to accelerate the advent of sustainable transport. If we clear a path to the creation of compelling electric vehicles, but then lay intellectual property landmines behind us to inhibit others, we are acting in a manner contrary to that goal. Tesla will not initiate patent lawsuits against anyone who, in good faith, wants to use our technology."
Further explaining the reasoning behind his decision, Elon Musk says often patents "stifle progress, entrench the positions of giant corporations and enrich those in the legal profession, rather than the actual inventors."
He continues that Tesla's patents had been created out of the wrongly-placed fear that big automakers would copy its technology, but soon realized rival companies were not delivering on electric cars – which Musk sees as a barrier in the larger race to tackle climate change: "Given that annual new vehicle production is approaching 100 million per year and the global fleet is approximately 2 billion cars, it is impossible for Tesla to build electric cars fast enough to address the carbon crisis. By the same token, it means the market is enormous. Our true competition is not the small trickle of non-Tesla electric cars being produced, but rather the enormous flood of gasoline cars pouring out of the world's factories every day.
"We believe that Tesla, other companies making electric cars, and the world would all benefit from a common, rapidly-evolving technology platform."
Elon Musk concludes the blog by asserting Tesla's pioneering strategy will appeal to the world's top talent and therefore future-proof the company: "Technology leadership is not defined by patents, which history has repeatedly shown to be small protection indeed against a determined competitor, but rather by the ability of a company to attract and motivate the world's most talented engineers. We believe that applying the open source philosophy to our patents will strengthen rather than diminish Tesla's position in this regard."
Innovation has long been at the heart of Tesla's business, which is currently primed to build a US$5 billion 'gigafactory' that will produce enough lithium-ion batteries to make EVs even cheaper and help Tesla on its way to producing its promised 'affordable EV' by 2017.
Musk is also chairman of SolarCity, which he has said can help solar energy power the US network of Tesla EV chargers the company is building.
In an interview earlier in the year Elon Musk shared Tesla's progress in boosting the availability of charging stations in the US: "We are getting close: about 80% of the US population is covered by superchargers and by the end of this year we expect it to be 85-90%."
Tesla is also continuing to expand its Supercharger network beyond the US to Europe, with its very first station now open in Switzerland on a route between Zurich and Geneva, and a goal for 100% of Netherlands, Germany, Switzerland and Denmark to live within 320 kilometers of a Tesla Supercharger station by the end of 2014.
Related news:
Image by Al Abut
By Clare Saxon