A startup using autonomous robots for solar farm vegetation management has raised $7 million in seed funding.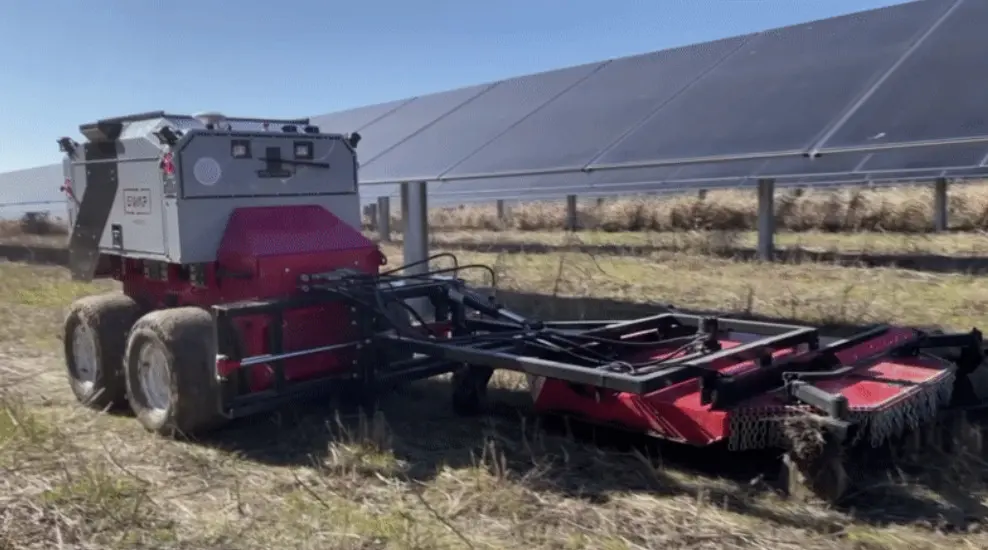 Swap Robotics operates a "robotics-as-a-service" model that aims to reduce operational costs compared to traditional solar vegetation management techniques like sheep grazing or diesel-powered lawn mowing.
SOLV Energy, a leading engineering, procurement, and construction firm, led the funding round.
"The solar industry is gearing up for huge investment resulting from the passage of the Inflation Reduction Act. Driving the development of innovative technology is essential to optimizing our capabilities and preparing our workforce for the influx of new projects in a growing number of states," said SOLV Energy CEO George Hershman.
During the initial run, Swap pre-maps each site in order to determine the most efficient, safest path through the project area. After outlining the area, the robots can run their routes autonomously with remote supervision.
Swap's robots are designed to traverse variable terrain with cutting decks suited to tackle thick grass and woody vegetation that can reach up to two inches in.
The company claims more than $9 million in signed agreements within 60 days of launching its robot offering.
While solar vegetation management is the large majority of the company's focus, Swap robots are also being deployed commercially for snow plowing.
Swap Robotics will use the funding to expand its team, and ramp-up solar cutting operations by partnering with some of the largest solar utility organizations.