A bundle of announcements this week from the retail giant make it the largest corporate purchaser of renewable energy in the world.
Amazon and ACCIONA announced this week that ACCIONA will provide clean energy to Amazon in the United States with the electrical production corresponding to 641 MW of solar capacity via a long-term Power Purchase Agreement (PPA).
The meet the PPA, ACCIONA will build four new photovoltaic plants in Illinois, Kentucky and Ohio, with a total capacity of 889 MWp. ACCIONA will invest close to US $1 billion (€835 million) over the next four years to develop these new projects.
"These four new projects with ACCIONA help us toward our goal of powering our operations with 100% renewable energy," said Nat Sahlstrom, Director, Amazon Energy. "ACCIONA's sizeable projects enable us to add more than 640 MW of renewable power to the grid."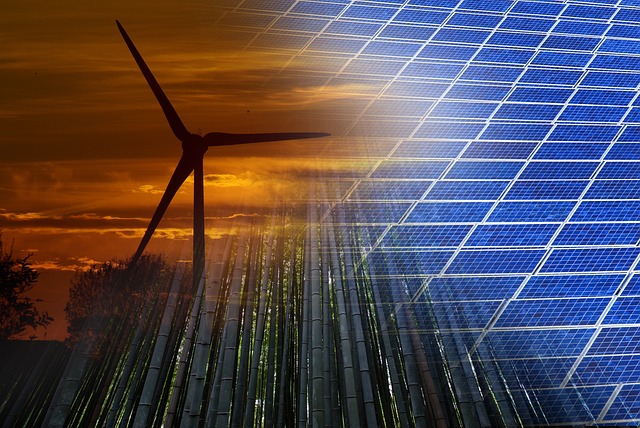 In other news, Amazon said it signed a 10-year corporate power purchase agreement with Ørsted to offtake 250 MW of the output from Ørsted's planned 900-MW Borkum Riffgrund 3 offshore wind farm in Germany.
Rasmus Errboe, Senior Vice President, Head of Region Continental Europe at Ørsted Offshore and responsible for Corporate PPAs said he applauded the news, obviously. "The CPPA with Amazon on Borkum Riffgrund 3 will drive this breakthrough zero-subsidy project a step closer towards realization, where it will supply large amounts of clean electricity for Germany's green transition. Germany remains an attractive market for Ørsted with its recent decision to have 40 GW of installed offshore wind capacity by 2040."
This is Ørsted's second CPPA with Amazon, following the 2016 agreement on the 253MW Amazon Onshore Wind Farm Texas in Scurry County, Texas.
In total, Amazon announced 26 new utility-scale wind and solar energy projects totaling 3.4 gigawatts (GW) of electricity production capacity, bringing its investment in renewable energy in 2020 to 35 projects and more than 4 GW of capacity — the largest corporate investment in renewable energy in a single year, according to the company. These new projects will make Amazon the largest-ever corporate purchaser of renewable energy, it added.
The 26 new wind and solar projects announced today are located in Australia, France, Germany, Italy, South Africa, Sweden, the U.K., and the U.S. The new projects are Amazon's first in France, Germany, Italy, and South Africa.
In the U.S., Amazon has now enabled wind and solar projects in California, Delaware, Illinois, Indiana, Kansas, Kentucky, Nebraska, North Carolina, Ohio, Texas, and Virginia. Amazon has a total of 127 renewable energy projects globally, including 59 utility-scale wind and solar renewable energy projects and 68 solar rooftops on fulfillment centers and sort centers around the globe.
"Private sector investment is essential to scaling renewable energy at the pace necessary to drive global climate action," said Miranda Ballentine, CEO of Renewable Energy Buyers Alliance (REBA). "The U.S.-based projects alone make Amazon's announcement 270% larger than the largest corporate procurement announcement from a single off-taker to date and showcase the company's leadership and commitment to a clean and prosperous energy future."