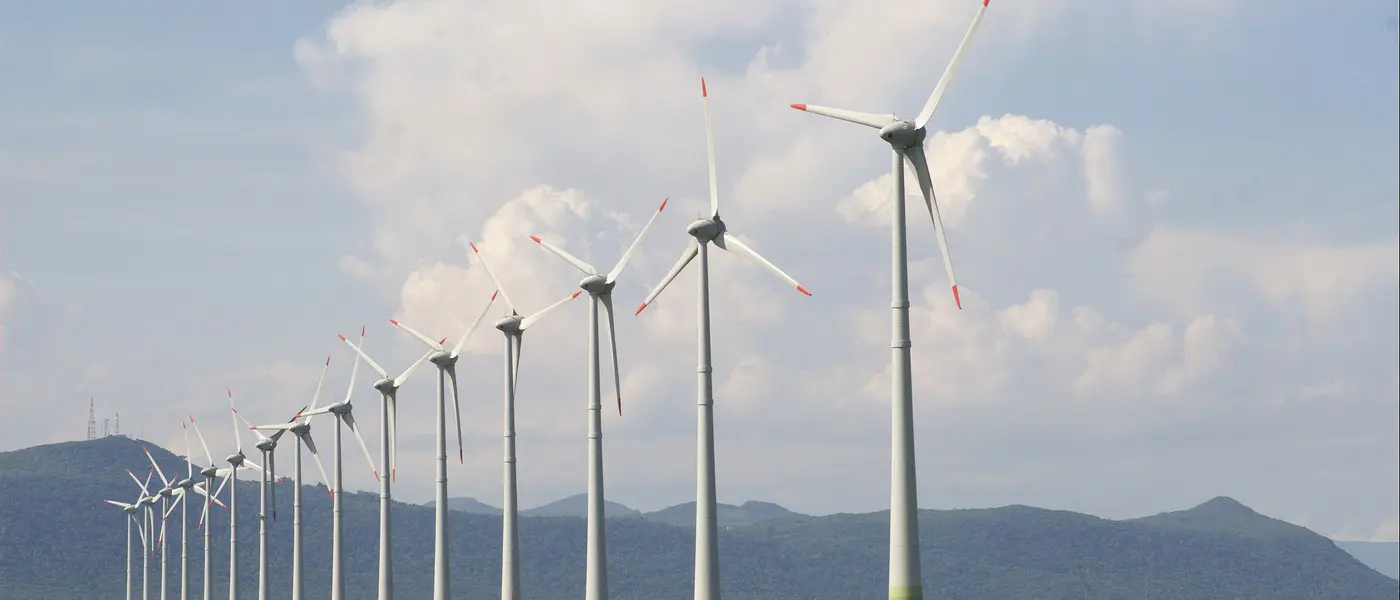 The Climate Group announces new members to flagship corporate campaigns to double energy productivity and go 100% renewable
NEW YORK: Wells Fargo & Co. and Dalmia Cement are among a group of world-leading businesses from diverse sectors of the economy that today, during Climate Week NYC 2016, made bold commitments to make better use of cleaner, smarter energy.
The announcements came from The Climate Group's two leading corporate energy campaigns – RE100, the global initiative run in partnership with CDP that works with companies committed to transitioning to 100% renewable power across all their operations; and EP100, a new global initiative run in partnership with the Global Alliance for Energy Productivity that works with businesses committed to doubling their energy productivity.
RE100 announced eight new members today, including; IT solutions company Hewlett Packard Enterprise (HPE); cloud computing companies VMware Inc. and Rackspace Inc.; VF Corporation – owner of many apparel and footwear brands including The North Face, Timberland, and Wrangler; global alcoholic beverage company Diageo; and Norway's largest financial services company DNB – all committing to go 100% renewable.
The pledges follow hot on the heels of Apple and Bank of America, both of which joined RE100 with announcements on stage at the Opening Ceremony of Climate Week NYC yesterday. Amalgamated Bank has also joined the initiative just days after General Motors did the same.
In addition to Dalmia Cement, the EP100 campaign today also welcomed three more new members; Mahindra Holiday and Resorts India, global energy efficiency technology provider Danfoss Group, and Chinese LED manufacturer Hongbo Group.
Despite EP100 being launched in recent months, the campaign already boasts corporate sign ups from India, China, Europe and the US. Research shows that in the U.S. alone, doubling energy productivity by 2030 could save US$327 billion annually in energy costs and add 1.3 million jobs to the economy, while carbon dioxide emissions would be cut by approximately 33%.
The Climate Group's two initiatives are designed to work hand-in-hand to help companies maximize the economic benefits of every unit of energy they consume – and to ensure that what energy they do use for power, is renewable. According to various studies, adopting both approaches provides the least cost decarbonization pathway for businesses.
Speaking on their RE100 announcement, Mary Wenzel, Senior Vice President and Head of Environmental Affairs at Wells Fargo, said: "We are very pleased to have joined RE100 and be in the company of others who have also committed to using 100 percent renewable electricity for their operations.
"Learning from RE100 experts and other members is going to be critical as we work toward meeting our 2020 sustainability commitments, including our goal of powering 100 percent of our global operations with renewable  electricity by 2017 and transitioning to long-term agreements that directly fund new renewable electricity projects by 2020."
Mahendra Singhi, Group CEO of Dalmia Cement, said: "Today, our group has one of the lowest carbon footprints in the global cement sector and we will continue to find ways to not only reduce our energy use, but to also further maximize the economic benefit of every unit of energy we consume."
Damian Ryan, Acting CEO of The Climate Group, welcomed the new commitments: "It is widely acknowledged that we will not succeed in keeping a global temperature rise below two degrees without significant corporate leadership on energy, and that is what we are seeing here today.
"Dozens of world leading companies joining RE100 and EP100 are showing there's a clear business case to invest in cleaner, smarter energy pathways that will accelerate the transition to net-zero emissions economies.
"When it comes to renewables and energy productivity, investors and policymakers must respond to rising corporate demand and ensure that supportive policies are in place."
There are now 81 members of RE100. The 12 new companies joining the campaign at Climate Week NYC 2016 are helping to drive demand for over 19.3TWh of renewable electricity, almost enough to power the whole of Long Island [21.6TWh]. This takes the total demand being created by all RE100 members to over 100TWh.
Just two years since the launch of RE100 at Climate Week NYC 2014, existing members are already demonstrating clear progress towards their 100% goals. Re/insurance company Swiss Re, a founding partner of the RE100 campaign, today announced plans to build and operate its own solar power plant at the company's US headquarters in Armonk, New York. Construction of the 2MW facility will begin in October 2016.
Global healthcare company Johnson & Johnson last week strengthened its interim RE100 goal with a commitment to powering its facilities with 35 percent renewable energy by 2020. The company has contracted usage of 100MW of wind energy from E.ON's new wind farm in Texas, an agreement that will generate electricity equivalent to about 60 percent of their consumption in the US.