Bordelum III GmbH & Co. KG orders 14 V112-3.0 MW turbines for Schleswig-Holstein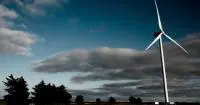 Vestas is pleased to announce a firm and unconditional order for 42 MW from Bordelum III GmbH & Co. KG for their citizen-owned wind power plant in northern Germany. The turbines will be installed in Bordelum at the west coast of Schleswig-Holstein. Turbine delivery is planned to start in the fourth quarter of 2013 and commissioning is expected to start in the first half of 2014.
The contract comprises supply, installation and commissioning of 14 V112-3.0 MW wind turbines, along with a VestasOnline® Business SCADA solution as well as a 15-year full-scope service agreement (AOM 4000).
"This project allows the citizens in the local community to directly support the change in the energy mix towards renewables. It is thus the active and self-designed implementation of the desired energy revolution in Germany that becomes reality just in front of our homes. This can currently be achieved with Vestas V112-3.0 MW turbines. This wind power plant generates additional regional value for our community," says Harm Truelsen, one of the managing directors of the wind power plant. "The first wind power plant owned by local residents in our region was built in the mid-90s. The fact that nearly 700 of 2,000 local residents have invested in this project shows the high level of acceptance of renewable energy."
The wind power plant totalling 42 MW will produce more than 140 GWh per year, enough green energy to cover the residential electricity consumption of more than 35,000 German four-person-households.
"It is a pleasure for us to announce a 42 MW order for our successful turbine model V112.3.0 MW – all the more so realising a citizen-owned wind power plant in Schleswig-Holstein in collaboration with our new customer Bordelum III GmbH & Co. KG," says Thomas Richterich, President of Vestas Central Europe. "Citizen-owned wind power plants are one of the best ways to ensure the particularly high acceptance level among German communities and this is what we see especially in northern Germany. It is highly encouraging to see initiatives like Bordelum III become a reality."
Vice President Andreas Eichler, Sales in Vestas Germany states: "Bordelum is one of the largest wind power plants in Germany to be installed by citizens of one community. This is a benchmark project, showing the potential in this type of project and Vestas' strong position."
As of 30 June 2013, Vestas has delivered 654 V112-3.0 MW turbines worldwide representing a total capacity of more than 1.9 GW, and has received more than 4.5 GW of firm orders for this model.
About Vestas
Every single day, Vestas wind turbines deliver clean energy that supports the global fight against climate change. Wind power from Vestas' almost 50,000 wind turbines currently reduces carbon emissions by over 60 million tons of CO2 every year, while at the same time building energy security and independence. Today, Vestas has installed turbines in 73 countries, providing jobs for around 17,000 passionate people at our service and project sites, research facilities, factories and offices all over the world. With 62 per cent more megawatts installed than our closest competitor and more than 57 GW of cumulative installed capacity worldwide, Vestas is the world leader in wind energy.
The headquarters of Vestas Central Europe is located in Hamburg, Germany. The business unit is responsible for the sales and marketing of wind power systems as well as for the installation and operation of  wind power plants in Germany, Benelux, Austria, Russia, Eastern Europe and Southern and Eastern Africa.
We invite you to learn more about Vestas by visiting our website at www.vestas.com.