25 April 2013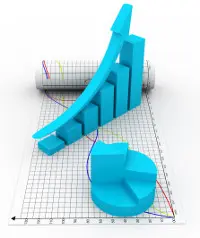 A new report by market analysts Frost & Sullivan has found that investments in the European waste to energy market will be sustained thanks to concerns over rising volumes of municipal solid waste (MSW), decreasing landfill capacity and the considerable rise in resource consumption.
According to the report – European Waste to Energy Plant Market European Union – EU legislation as well as country-specific regulations further encourage the development of waste to energy plants in the region.
The analysts found that the European waste to energy market earned approximately $4.22 billion in 2012 and estimated this to reach $4.94 billion in 2016.
"Waste treatment companies are gradually diverting MSW from landfill sites to use in energy generation owing to regulations on limiting landfills and incentives for lower carbon emissions," explained Frost & Sullivan energy and environmental research analyst, Monika Chrusciak.
However, the report also said that despite the benefits, the high initial costs of waste to energy treatment solutions may deter potential investors.
Furthermore, the analysts noted that in the past there has been strong public opposition to the installation of new facilities which was major challenge for further market development.
Nevertheless, according to Frost & Sullivan, waste to energy is gaining acceptance as manufacturers build modern units with lower air pollution.
Collaboration among waste management and energy companies to build integrated solutions with separation, incineration and air pollution cleaning segments that lower emission levels, maximise plant performance, and guarantee returns will be crucial for market expansion in Europe, the report found.
Read More
Control System for Troubled 12 MW Plasma Gasification Plant in France
Emerson Process Management, has supplied its digital automation technology to control CHO Power's 12 MW plasma gasification waste to energy facility at Morcenx in southwestern France.
Canada's Waste to Energy PR Success
The Canadian waste to energy industry has doubled in size in just five years, so how can a country convince the public on the merits of WtE so quickly?
SITA's Teesside Waste to Energy Proposal Backed by Merseyside
The Merseyside Recycling and Waste Authority has named a consortium led by SITA as preferred bidder for a 30 year contract worth £1.18 billion to manage 430,000 tonnes of waste each year.