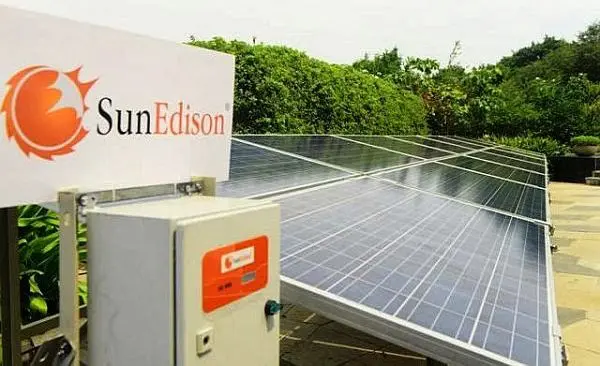 (Reuters) – TerraForm Power Inc, a unit that solar company SunEdison Inc created to own and operate some of its solar power plants, filed for an initial public offering to raise up to $50 million.
SunEdison is following in the footsteps of NRG Energy Inc, which last July listed a unit holding some of its wind and natural gas assets, as solar firms seek newer and cheaper ways to finance new solar power plants.
Shares of the NRG's unit, NRG Yield Inc, have gained 73 percent since it went public.
Rival SunPower Corp said in March that it would launch the first tranche of its bonds backed by solar assets in the second half of the year.
SunEdison's TerraForm could be valued at between $800 million and $1 billion based on cash flow, SunEdison Chief Financial Officer Brian Wuebbels told Reuters in an interview last November.
TerraForm will operate as a "yield co", which is a way for solar companies to bundle up existing solar power plants and then spin them off into separate entities.
Yield cos own and operate solar assets under long-term power-purchase agreements with utilities and any cash generated is paid out as dividends, with the remainder being re-invested in new plants.
TerraForm will own and operate solar power plants that it acquires from SunEdison and other parties, TerraForm said in a filing with U.S. Securities and Exchange Commission on Thursday.