ADVENTUS Expands Its Presence In Italy
Paola Goria
Oberhausen (DE), Torino (IT) (PRWEB) September 12, 2011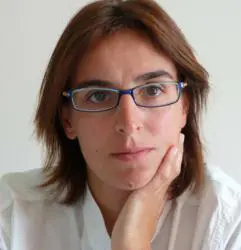 Adventus Europe GmbH, a seminal provider of sustainable soil, sediment and groundwater remediation biotechnologies, announces that Ing. Paola Goria has joined the organization. Her primary role will be to coordinate business development efforts across Italy, deploying cost-efficient scientific solutions to help clients address a range of environmental challenges.
"The number and complexity of impacted sites across the Italian landscape continues to increase. This is driving market demand for technically strong yet affordable clean-up strategies," Ms. Goria said. "There is an ongoing evolution of scientific improvements to bioremediation approaches, and I am drawn to the features and benefits of Adventus' offerings. Their patented approaches indicate real thought leadership, their performance guarantees will appeal to the Italian risk-sharing mentality, and their commitment to providing after-sales technical support validates a desire to form long-lasting client relationships. This is not often a commodity business, and decision makers must be careful to avoid the higher total project costs associated with overpaying for well-marketed, but poorly functioning, technologies."
Mike Mueller, Managing Director of Adventus Europe GmbH offered that "Our company is highly focused on offering sustainable site remediation solutions. We work hard to foster partnerships that deploy scientifically defensible and affordable technologies that are also carbon footprint friendly. Other important aspects of our business model include European manufacturing facilities demonstrating a long-term commitment to the market, and a growing portfolio of field-scale applications around the world. Paola's unique background as an academic, project manager, and site remediation practitioner has provided her with intimate knowledge of the real differences between vendor offerings. Her professional development of mutually beneficial relationships with influential decision makers will allow our company to continue focusing on providing our valued Italian customers with "better science at a better price."
Ms. Goria joins Adventus from her recent position managing the Remediation Design and R&D departments at TRS Servizi Ambiente S.r.l., an innovative environmental engineering and consulting firm based in Torino. She began her career working at organizations such as Studio Tecnico Associato Bortolami e Di Molfetta, Ecoplan S.p.A. and Studio Aglietto S.r.l. Paola earned her Environmental Engineering degree from the prestigious Politecnico di Torino, publishing a thesis on "Evaluation by numerical modelling of PRB efficiency for remediation of chlorinated solvents in groundwater." Her industry service includes active membership in the Ordine degli Ingegneri della Provincia di Asti. Interested professionals can reach Ms. Goria via email Paola.Goria(at)AdventusGroup(dot)com, or via telephone (+39) 349 256 6047.
About Adventus Group – Environmental Biotechnologies for the 21st Century
Adventus Europe GmbH is an affiliate corporation within the Adventus Group, offering the European continent an expanding portfolio of superior environmental remediation technologies. The business model is designed to support final clients, environmental engineers, consultants, regulators, and the academic community by providing design and selection of cost-effective remediation strategies. This proprietary portfolio includes:
In Situ Chemical Reduction (ISCR™) technologies:
DARAMEND® for soils, sludges and sediments;
EHC® portfolio of injectable amendments for groundwater;
EHC-L® liquid formulation for wells and other networks;
EHC-M® for immobilization of soluble metal impacts;
ZVI PRBs and related groundwater treatment innovations;
ZVI-Clay for in situ source zone treatment;
EHC-O® oxygen releasing compound for in situ hydrocarbon treatment;
O-SOX™ canister delivery system;
ISGS™ in situ geochemical stabilization of DNAPL;
AquaBlok® for in situ sub-aqueous capping and treatment of sediments;
AquaBlok+™ for capping and treatment of impacted sediments;
HoleBlok+™ down-well, low-permeability sealant;
mGCW™ microbiologically enhanced Groundwater Circulation Wells;
Modeling Services for optimization of remedial designs and strategies.
The Adventus scientific team is a recognized practice leader, with over 500 Abstracts published within the industry. Through Summer 2011, we have successfully treated over 9,000,000 metric tons of soil impacted by hazardous wastes ― and millions of gallons of groundwater ― at over 1,000 sites around the globe.
The Adventus family of companies is always seeking strategic partnerships with complementary remediation biotechnologies, and qualified international licensees in numerous countries. For more information please contact Michael Mueller at mike.mueller(at)adventusgroup(dot)com or visit us online at http://www.AdventusGroup.com
###
©Copyright 1997-
, Vocus PRW Holdings, LLC.
Vocus, PRWeb, and Publicity Wire are trademarks or registered trademarks of Vocus, Inc. or Vocus PRW Holdings, LLC.