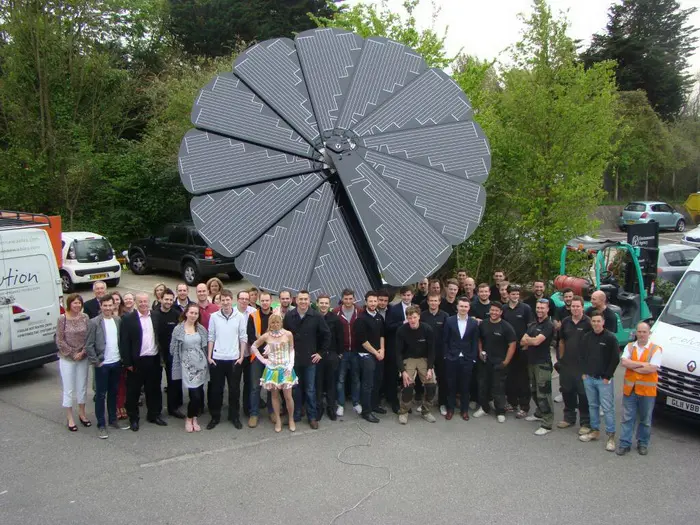 Renewable energy company, Ecolution has announced that it has secured exclusive distribution rights for what is claimed to be the world's first portable, all-in-one solar PV system.
The smartflower is a portable 3.2kWp solar array which unfolds automatically as the sun rises – tracking its path with a dual-axis tracking system and folding into the unit's housing when the sun sets. The system's 18m2 of solar modules are arranged like a flower's petals and fan out when fully deployed.
The manufacturer claims that the GPS-controlled tracking system results in 40% more output as opposed to a static array. In addition, when the array is folded up in its housing, each module is self-cleaned to ensure a consistently high yield.
Speaking to Solar Power Portal, Andy McGloin, commercial manager at Ecolution, explained that the company was "proud" to bring the smartflower to the UK market. He said: "Smartflower redefines conventional PV. Coming as a complete plug-and-play system with dual-axis tracking and stunning design it provides a great alternative to conventional rooftop solar PV or as a statement for green businesses. It is the world's first portable PV system and has a wealth of smart features maximising the benefits but also making it incredibly simply and easy to use."
The video below shows the company's prototype array in action: