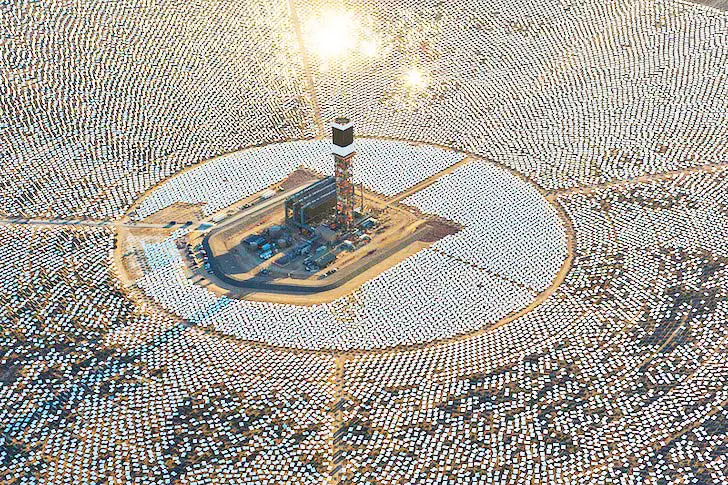 NEW YORK: America's biggest corporates are amping up efforts around renewables, energy efficiency and emission reduction, breeding a new "business as usual" which is significantly boosting their bottom lines.
According to a new report from Calvert Investments, Ceres, David Gardiner & Associates, and World Wildlife Fund, the largest companies in the US are now fully embracing clean energy and greenhouse gas (GHG) emission reduction efforts.
The report, Power Forward 2.0: How American Companies are Setting Clean Energy Targets and Capturing Greater Business Value, explains this is not just a trend, but "business as usual" for the companies.
Authors attest clean energy's move to corporate mainstream by revealing 43% of Fortune 500 businesses have set targets in GHG reductions, improving energy efficiency or renewable energy. There are also 60% of the Fortune 100 companies claiming goals for renewables or GHG reductions.
The transition has economic roots. Collectively the 53 Fortune 100 companies who are reporting on their climate and energy targets have saved US$1.1 billion a year, and slashed CO2 emissions by around 58.3 million metric tons, which is the equivalent of shutting down 15 coal-fired power plants.
Industry-leading businesses which saw the biggest annual improvements to their bottom lines include:
UPS which is saving more than US$200 million a year;
Cisco Systems with more than US$151 million;
PepsiCo is saving US$120 million; and
General Motors over US$73 million.
Calvert is an investment management company focused on sustainability, which contributed to the report. Bennett Freeman, Senior Vice President for Sustainability Research and Policy, Calvert, said: "The world's largest companies are demonstrating that investments in clean energy drive strong returns. Setting and meeting renewable energy targets helps companies and their shareholders to address clear risks and seize concrete opportunities."
While the report shows many companies are setting and meeting their goals and consequently helping the planet meet the agreed safe global warming limit of 2 degrees Celsius, the scale must be bigger, authors argue.
Challenges companies face that are hindering wider progress include regional issues around subsidies as well as lack of policy certainty. But the report offers several recommendations for US policymakers to get round these barriers, including incentives such as tax credits for renewables.
Despite a current lack of government support or incentives however, businesses are investing in order to cash in first on the low carbon economy, says Anne Kelly, Director of Public Policy, Ceres, a nonprofit sustainability advocacy group: "Companies are not waiting for policymakers to catch up with the realities of climate change. States with unstable climate and energy policy environments will discourage corporate investments and miss out on jobs and economic growth."
The analysis supports research released last week by CDP, which found major public companies in the US are embedding climate change and clean technology in their business plans to remain globally competitive. CDP says many of the top corporates are innovating to feed growing demand for greener, more energy efficient products, as well as to adapt to changing climate laws.
Related news:
By Clare Saxon