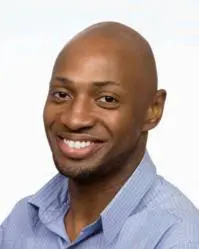 Dion Banks, Director of Governmental Affairs for Cambridge International, testified in front of the Senate Committee, March 20, 2012, to the benefits of Thermal Biomass Systems. The bill to include thermal systems into Maryland's Renewable Energy Credit program will help farms on the Eastern Shore reduce their environmental impact, as well as operate more efficiently and profitably.
Cambridge Environmental Technologies, a division of the century-old Cambridge International headquartered on Maryland's Eastern Shore, is a manufacturer of biomass gasification and material handling systems. These systems include a clean technology developed to convert poultry litter to thermal energy to heat chicken houses for the poultry industry.
"The State of Maryland is looking to address the environmental impact to the Chesapeake Bay Watershed without negatively impacting our state's strong agricultural economy," says Banks. "Cambridge International is ready to deploy new technologies that will address the environmental concerns related to run-off into the Chesapeake Bay and allow our farming industry to operate more efficiently and effectively."
Gasification offers many important economic benefits to farmers, providing them with more options to develop their Nutrient Management Programs. Through gasification, poultry litter generates an organic fuel source for heating, which in turn, improves environmental conditions within chicken houses, reducing disease, improving bird health, and creating a faster turnaround between flocks. It also produces a nutrient-rich ash waste which can then be sold as fertilizer outside of the Chesapeake Bay area.
"Senate Bill 1004, Renewable Energy Credit program, will provide our farming community with an additional revenue stream to help with capital expenses as they begin to implement new technologies," Banks says.
By adopting these new technologies, and including thermal energy in Maryland's Renewable Energy Credits program, farmers will see a faster return on investment, which will lead to faster attainment of Maryland's environmental goals. Additionally, CET is poised to take advantage of this opportunity which will ultimately lead to job creation in the areas of engineering, sales and marketing, and skilled manufacturing on the Eastern Shore.
# # #
Cambridge Environmental Technologies is an innovative new division of Cambridge International, a century old and world leading U.S.-based engineering and manufacturing company specializing in material conveyance and filtration systems. Our multidisciplinary industrial design and engineering team have developed a revolutionary new form of electrostatic precipitator, as well as new technologies for the solar cell market and an architectural passive solar shading system. For more information on Cambridge Environmental Technologies go to http://www.cambridgeenvirotech.com.
©Copyright 1997-
, Vocus PRW Holdings, LLC.
Vocus, PRWeb, and Publicity Wire are trademarks or registered trademarks of Vocus, Inc. or Vocus PRW Holdings, LLC.