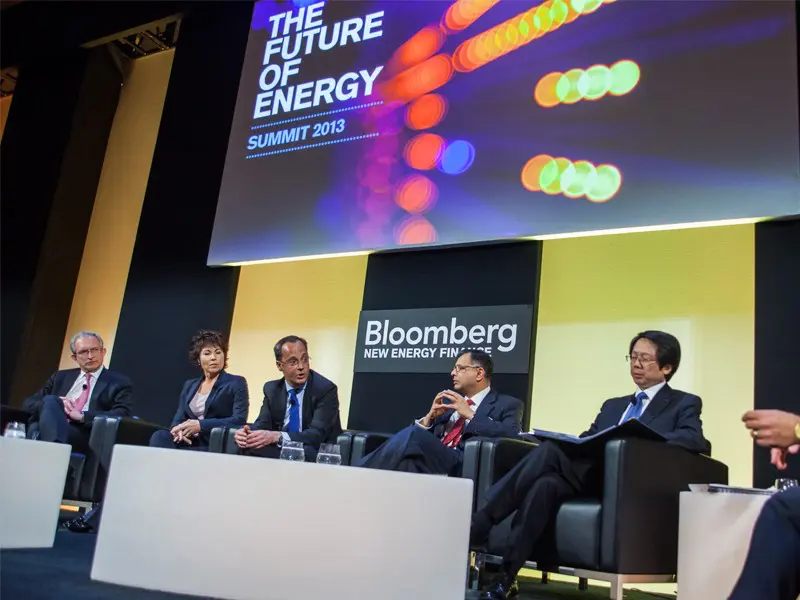 For the second year, Alstom will take part in Bloomberg New Energy Finance's (BNEF) annual 'Future of Energy Summit' in New York City, April 7th-9th. Over 1000 senior-level participants from the oil & gas, finance, manufacturing, policy, utility and power generation sectors will gather to discuss the trends that are shaping the future of energy. The main theme this year is 'Phase Change: New Business Models, New Market Structures', which examines new business models that are trending in the industry. The summit is high-impact with more than 40 sessions focusing on a diverse range of topics that are covered by key media such as Bloomberg and others.
Alstom experts will add to thought-provoking discussions throughout the conference, including:
Monday, April 7th
2:30 – 3:30 pm – Global Dialogue: Technology in Energy
Maryse Francois- Xausa, Senior VP Global R&D, Alstom Renewable Power and VP Global R&D and Product Management, joins key leaders from the energy sector to engage in dialogue on technology innovations that are shaping the next generation of renewables.
Wednesday, April 9th
8:00 – 9:00 am – Strategy Breakfast: US Offshore Wind Dialogue
Andy Geissbuehler, VP & General Manager for Alstom Wind North America, and Jeffrey Grybowski, Chief Executive Officer of Deepwater Wind will host a discussion on the economics, technology, and challenges of developing the first commercial offshore wind projects in the U.S. For more information on Deepwater Wind's Block Island Wind Farm click here.
Check back for daily updates from the summit!