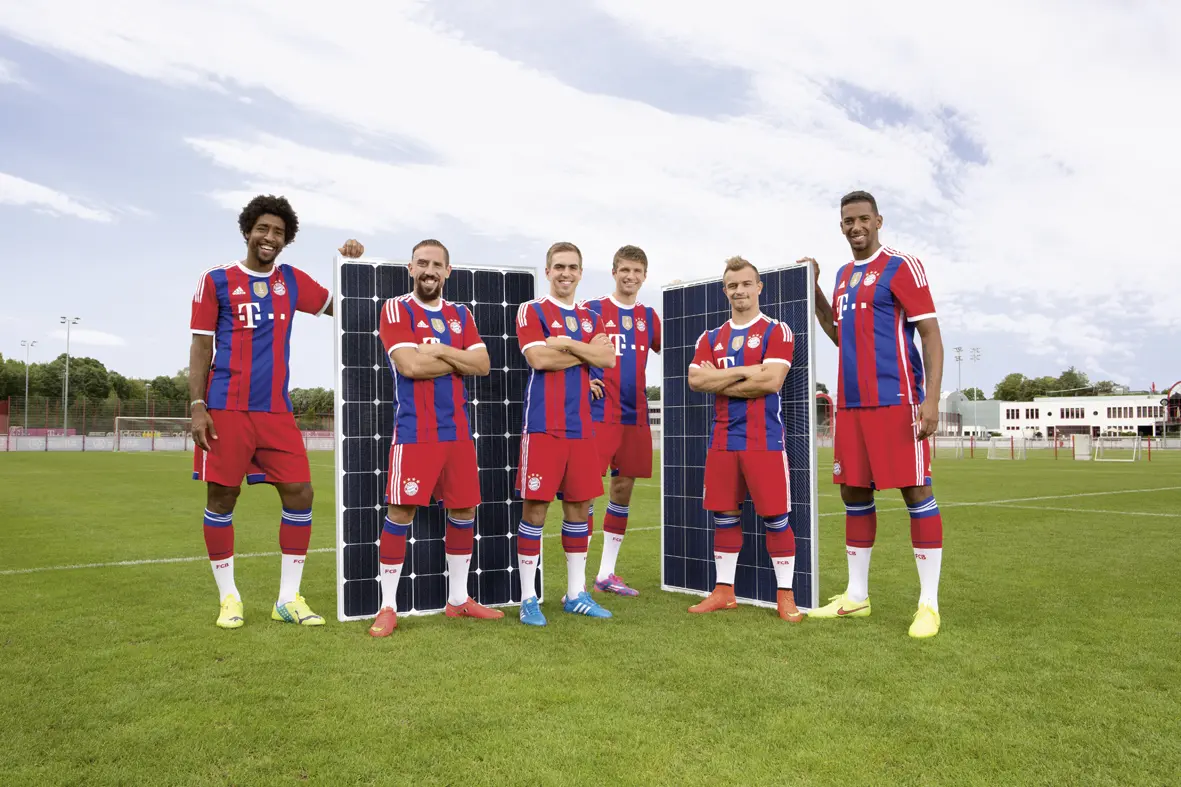 It's that time of the year again!
On the 22nd of August FC Bayern Munich kicked off the 2014-2015 Bundesliga season with a 2-1 win over Wolfsburg. It will be mathematically difficult for the club to exceed its extraordinary results of last season, when it won its 10th so-called "double," by taking the German Championship and the German Cup. However, the squad will have a little extra power in 2014, thanks to a new 29.2kWp solar installation on the roof of the training hall at the FC Bayern München headquarters at Säbener Straße.
Since January 2011, Yingli Solar has been a proud partner of FC Bayern München, one of the world's most successful and popular football clubs.Sponsoring FC Bayern München allows Yingli to promote solar energy to 10 million FC Bayern supporters in Germany and 20.7 million supporters across Europe, as well as football fans around the world.
As part of our sponsorship we're also pleased to the support the FCB Youth Cup, an international competition for talented young football players from around the world. The initiative gives children from ages 14 to 16 the opportunity to experience football at an international level. In 2014, Yingli expanded its sponsorship of the Youth Cup to Southeast Asia by hosting events in Thailand and Myanmar that mirrored the events in China and Japan. The final of the 2014 FCB Youth Cup took place on May 22nd at Säbener Straße. The team from Germany received the championship trophy, presented by German football legend Paul Breitner, and was followed by Japan and the USA in 2ndand 3rd place, respectively.
"Football unifies diverse people across nations, cultures, and families. At Yingli, we believe in the power of football – and solar energy – to positively impact communities in need, and to bring awareness to environmental issues," said Mr. Liansheng Miao, Chairman and Chief Executive Officer of Yingli Green Energy. "Our goal is that one day, using solar energy will be as mainstream as playing football on an open field."
The post Solar on the World Stage appeared first on On & Off the Grid.
Source:: Yingli Solar