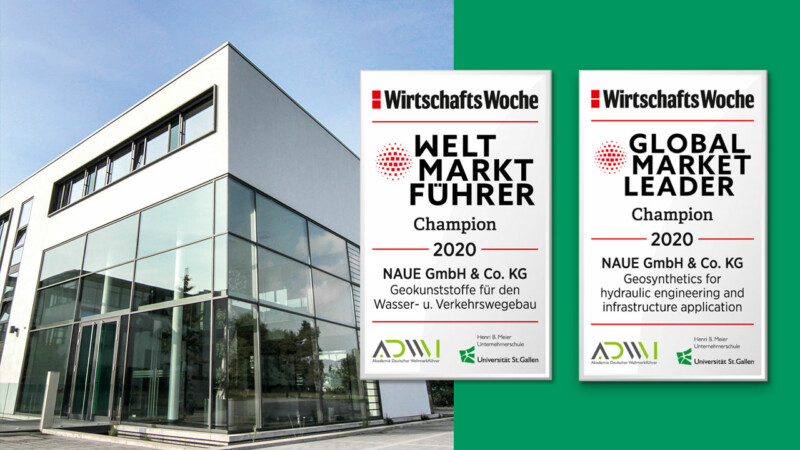 TITLE DEFENDED
NAUE was listed as a Global Market Leader 2018 in the magazine WirtschaftsWoche (#48/2018) and has defended this "title" (see issue 43/2019). In the year 2019, only 456 of 13,883 companies with a turnover of more than 50 million euros managed to support the German economy as a global champion.
NAUE is proud to be again named the survey's world market leader in the field of "Geosynthetics for Hydraulic Engineering and Infrastructure Applications ".
WirtschaftsWoche publishes the annual list of World Champions – classified by the HBM Entrepreneurs School of the University of St. Gallen according to objective and transparent criteria.