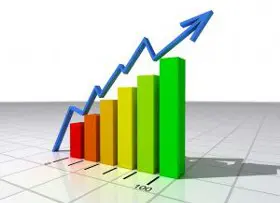 Revenue from the global waste to energy market are set to grow strongly to over $28.6 billion by 2016, up from just under $18 billion in 2012, according to a new report from Frost & Sullivan.
The analysts predicted that the growth is likely to be led by the construction of new facilities in China, the UK, Central and Eastern Europe – especially Poland -and India.
In some European countries where waste to energy capacity is already well developed, the report said that process of modernising facilities to comply with local emission standards will continue.
"Limited availability of land for landfilling and rising public awareness on recycling have stepped up interest in renewable energy sources," commented Frost & Sullivan energy and environmental research analyst, Monika Chrusciak. "At the same time, municipal solid waste (MSW), which is characterized by high calorific value, has been recognised as an attractive energy carrier."
"This creates opportunities for market participants to provide innovative, economically sound WTE solutions for the fast growing volumes of MSW globally," she added.
On the other hand, the report cautioned that developing countries are in a transitional stage and lack effective regulatory structures for WtE technologies or sustainable waste management. A Lack of clarity, particularly in terms of economic incentives, was said to have led to some ambiguity in the market.
Moreover, developing regions were said to usually use low-cost landfill solutions to manage excessive volumes of MSW, with the high investment required for advanced waste to energy techniques limiting adoption.
"To overcome these challenges, market participants must scout for opportunities in countries with escalating energy demand and shrinking natural reserves," advised the analyst.
"WtE plant suppliers should focus on process integration by developing holistic solutions to provide energy efficiency and positive returns," concluded the analyst.
Read More
200,000 TPA Waste to Energy Plant Secures Funding Approval in Worcestershire
Funding proposals for the planned 200,000 tonne per year EnviRecover waste to energy facility in has been approved by Worcestershire County Council.
VIDEO 15,000 Tonne Tyre Blaze at Yorks Recycling Facility Visible from Space
A fire which has engulfed a recycling facility containing 15,000 tonnes of tyres in Sherburn-in-Elmet, North Yorkshire has created a toxic plume of black smoke that is visible from space.
On Farm Anaerobic Digestion Biogas Plants Backed by New York State
New York State is to make nearly $21 million available to help dairy farmers turn agricultural waste to energy by generating biogas through anaerobic digestion.