WTEI's partner made the presentation on the establishment of the WTE industry in Egypt at the 'Egypt Can with Industry' conference. The new sector of Egyptian industry is developed now by the consortium named Renergy Group Partners. The consortium consists of esteemed stakeholders: National Organisation of Military Production, Green Tech Egypt, Waste to Energy International (WTEI), OAK Group Holdings and CMEC.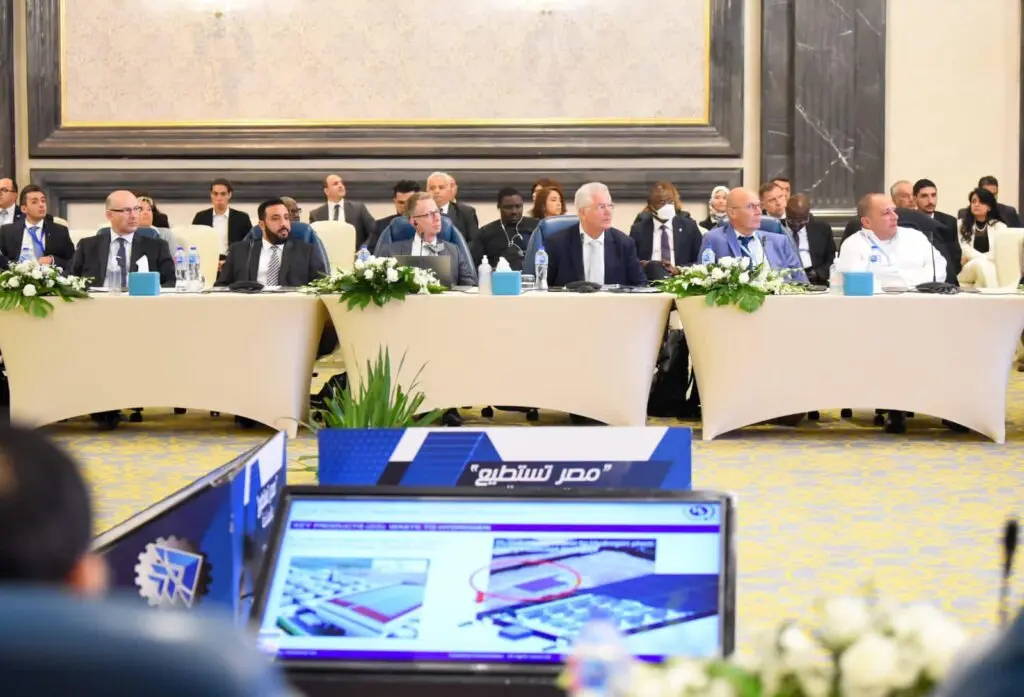 Mr Robert Valk, MSc – Founder and Managing Director of Green Tech Egypt presented the consortium at the conference. During the fourth dialogue session, Mr Valk presented the first phase of the development plan. The plan includes three WTE facilities, that Renergy Group Partners will DBOO (Design, Build, Own and Operate). Commencing the first phase in Abu Rawash, Giza district, Renergy collaborates with the Ministry of Local Development and Egyptian research and consultancy companies. The total investment in the first plant is $130 million (USD). The overall total investment in three plants is $500 million (USD).
Partners of Success: Prospects for Industrial Investment in Egypt
The fourth dialogue session had the title "Partners of Success: Prospects for Industrial Investment in Egypt". The session was attended by Ambassador Nabila Makram, Minister of Immigration and Egyptian Expatriates Affairs. Significantly, Engineer Mohamed Ahmed Morsi, Minister of Military Production (NOMP), and Engineer Yehia Zaki presented the NOMP. President of the Suez Canal Economic Zone, Mr Walid Gamal El-Din took participation in the session, too. Vice-President of the Authority for Investment Affairs, and Deputy Mohamed Abou El-Enein, Undersecretary of the House of Representatives attended also. In addition, Egyptian industry leaders, foreign delegations, and several Egyptian experts working abroad participated. Dr Tariq Abdel Raouf moderated the session.
Finally, Mr Valk pointed out that Egypt annually produces 25 million tons of solid waste. This waste results in harmful environmental effects, especially carbon emissions. Renergy Group Partners will participate in the "COP27" climate change conference to represent local Green Industry leaders. Egypt will host COP27 in Sharm El Sheikh next November 6-18.