Press release – 29 Apr 2013
SITA UK selected as preferred bidder for West London public private partnership contract worth over £900 million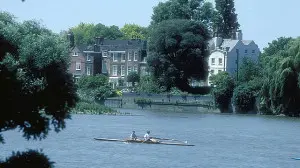 The contract is to manage up to 300,000 tonnes of residual household waste each year from the West London Boroughs of Brent, Ealing, Harrow, Hillingdon, Hounslow and Richmond-upon-Thames. The waste collected from over 1.4 million residents will be managed in a new energy-from-waste facility in Severnside, South Gloucestershire and transported by rail from West London. Compared to the current waste treatment this will save over 83,000 tonnes of CO2 emissions each year, which is more than two million tonnes over the duration of the contract.
SITA UK will take over the operation of two rail-linked waste transfer stations in West London. The new rail-linked energy-from-waste facility, which will be called the Severnside Energy Recovery Centre (SERC), already has planning permission. This facility will produce enough electricity to power the equivalent of approximately 50,000 homes and could also supply hot water to local businesses, further improving its environmental performance.
The total capital investment in the new facility is over £240 million. A total of 53 permanent jobs will be created at SERC with around 200 jobs being created during its construction.
David Palmer-Jones, Chief Executive Officer of SITA UK, said: "We are delighted to be named preferred bidder for this major waste management contract in West London. It is great news for the six boroughs and their residents, knowing that their waste materials will be used to produce energy and avoid landfill.
"We look forward to working with West London Waste Authority and developing the key infrastructure in this transformative partnership. Contracts like this make the circular economy a reality and show that environmentally sustainable solutions offer nothing other than business sense – extracting energy and employment from materials which too often are treated as waste."
Jean-Louis Chaussade, CEO of SUEZ ENVIRONNEMENT, said: "Following the Merseyside PFI, this new resource recovery contract illustrates our strong positioning and know-how on energy-from-waste activities. We have a solid track record of delivering new resource management facilities that local authorities need to manage their residual waste. With planning permission already in place for our energy-from-waste facility we look forward to signing the contract and getting on with delivering the infrastructure that is needed to put West London's waste to good use."
Councillor Bassam Mahfouz, Chair of WLWA, said: "For too long we in west London have been sending the waste we didn't recycle to pile up in landfills. This new contract means that virtually nothing will be sent to landfill and our waste will be turned into energy, saving the environment, and saving each borough money. We have also built in that we want to continue increasing recycling, which is already amongst the highest in London."
SITA UK has developed a number of PPP (Public Private Partnership) contracts across the UK including: Surrey, South Gloucestershire, Kirklees, Cornwall, Northumberland, Aberdeen, the Isle of Man and Teesside. In April 2013, SITA UK and Cornwall Council agreed on a PFI contract variation worth £1.1 billion of revenue and in the same month, a SITA UK led consortium was selected as preferred bidder for a £1.18 billion contract with the Merseyside Recycling and Waste Authority.