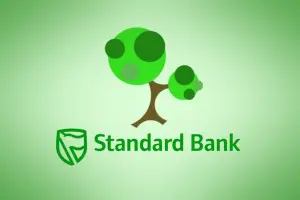 Standard Bank has signed a financing agreement with ICBC for renewable energy projects.
South Africa's Standard Bank Group has signed a R20 billion ($2.2 billion) funding support agreement for renewable energy projects in South Africa with the Industrial and Commercial Bank of China (ICBC).
The agreement was signed by ICBC chairman Jiang Jianqing and Standard Bank Group joint chief executive Ben Kruger
ICBC is Standard Bank's single largest shareholder with which it has a 20% shareholding. The deal is innovatively structured to provide the funding out of rand money accruing to ICBC by virtue of that shareholding.
Kruger comments: "This is an extremely significant transaction. It highlights Standard Bank's commitment to the renewable energy sector and demonstrates the strength of the partnership between Standard Bank and ICBC, the world's largest bank.
Jiang expands: "ICBC's aim is to promote the use of renewable energy in South Africa in support of the South African government's renewable energy programme, and through this partnership, to help save the environment. ICBC is also certainly interested in raising awareness of the South African investment opportunity among Chinese suppliers as potential sources of contracting capability.
"In addition, the objective of this partnership is to facilitate the entry of investors into South Africa, and ICBC is excited about the opportunity lo co-lend into renewable energy with Standard Bank, ICBC's South African strategic partner, through to 2025. ICBC sees itself as an important partner of the South African government in its developmental ambitions."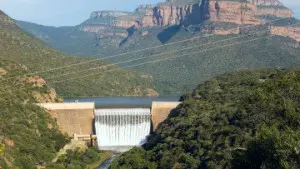 Explaining the financing structure further, George Kotsovos, head power and infrastructure finance at Standard Bank says: "Standard Bank and ICBC will jointly provide debt financing on a project finance basis to companies that are awarded preferred bidder status under the country's renewable energy Independent Power Producer (IPP) Procurement Programme. This will apply to projects where Standard Bank is or will be mandated as a lead arranger."
Standard Bank chose to take the lead in unlocking alternative sources of funding for renewable energy projects as it has been one of the leading players in the bidding process for renewable energy projects in both rounds of the bidding process so far. In the first round of renewable IPPs that were finalised last year, Standard Bank financed Over R9 billion of debt funding, and in the second round it expects to fund R6 billion.
Kotsovos notes that the imminent third round is expected to generate further significant interest from developers and liquidity may soon become an issue, although ICBC's involvement will help to reduce the pressure.
Kotsovos adds: "It represents a further diversification of our sources of funding in addition to domestic asset managers, who are currently keen to invest in such projects. The renewable energy programme will require a large funding commitment and the more sources of available capital the better. The flexibility that these long-term sources of capital offer allows us to structure deals appropriately."
Source: Trade Finance Magazine