Biffa has sealed a deal with Monmouthshire County Council to manage the 8,000 tonnes per year of co-mingled recyclable wastes which arrives at the Council's two transfer stations.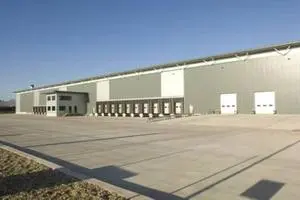 "We provide a weekly kerbside recycling scheme for most households in Monmouthshire.  The red and purple bag collection accepts  residents 'dry recycling' materials for example paper, cardboard, glass, cans, jars bottles and tetra-paks" says Rachel Jowitt, Waste Strategy & Resources Manager/ Rheolwr Adnoddau a Strategaeth Gwastraff, Monmouthshire County Council.
"Our residents do a great job supporting the scheme and we currently have a an overall recycling and composting rate of 57% but it is important that we manage the materials we collect efficiently. The new contract we have signed with Biffa will ensure that waste is transported to a leading MRF and that maximum value is derived."
The dry recyclables will be transported to Biffa's super MRF in Aldridge. Located in West Midlands, Aldridge is Britain's largest materials recycling facility, and one of the biggest in Europe.
Built in 2008 this impressive plant housed in a former steel foundry has the processing capacity of up to 300,000 tonnes annually and is 140, 500 square foot.  Use of the latest technology and processing equipment means Aldridge can accept commingled and segregated recyclables sourced from local authorities and commercial customers, and process them to high quality standards.
Types of materials recycled at Aldridge include: Aluminium, Cardboard, Glass, Paper, Plastics, Steel.
"We are delighted to be able to meet the needs of Monmouthshire County Council" comments Steve Oulds, National PSI Manager-Recycling of Biffa. "As one of the UK's leading waste management companies, we are confident we will manage Monmouthshire's waste efficiently ensuring maximum recycling through our MRF."
End
Further press information from:
Julie Fourcade, Fourcade Communications
Tel: 01457 820807
Email: [email protected]
Notes to editors:
About Biffa
Biffa is the UK's leading nationwide integrated waste management business that provides waste collection, treatment, recycling and recovery services
Biffa provides waste management services for both commercial and industrial (business) and municipal (household) waste
Biffa works with businesses to reduce their environmental impact and waste costs across the following sectors: Construction, Education, Financial Institutes, Health, Social and Community, Manufacturing, Office Recycling, Printing and Publishing, Public Sector, Transport and Storage, Utilities, Wholesale, Retail and Hotels and Restaurants
Biffa ensures as much business waste as possible is diverted from landfill to recycling and energy recovery – reducing long-term costs and improving environmental performance
Biffa develops long-term partnerships with clients, bringing them the benefits of in-depth expertise, wide ranging industry experience and leading edge technological resources.