Supply Security & Environmental Concerns to Propel Biopower Capacity to 84.1 GW by 2015, According to New Report by Global Industry Analysts
San Jose, California (PRWEB) April 14, 2009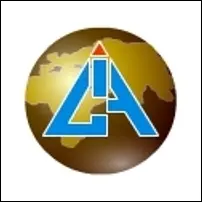 Rapidly expanding global population and fast-paced economic growth, particularly in developing countries, is propelling the demand for all forms of energy including electricity. To address the growing energy demand, countries are exploring a wide array of low-cost, environment-friendly and renewable energy resources such as biomass, biogas, and wind. Biomass is the leading source of primary energy, and the second largest renewable source of power generation after hydropower.
Volatile prices of fossil fuels have enhanced the cost-competitiveness of biomass resources. Further, advent of emission trading market and reduction in the cost of biomass and bioenergy systems have propelled the demand for biomass production, consumption and trading. Governments are also encouraging the sector through development of new bioenergy policies to ensure supply security and to minimize pollution. Lower cost of power generation from biomass, and rising complexities with regard to waste disposal are expected to boost the prospects of biomass and waste-to-energy power generation technologies. However, the market faces several challenges in the form of high capital investment, complex plant operations, uncertainty over raw material supply, and high maintenance cost, among others.
United States represents the single largest market in the global biomass, biomass and waste-to-energy market, both in terms of installed capacity and electricity generation, as stated in a recent report by Global Industry Analysts, Inc. Dedicated power plants are expected to face limited growth, due to the relative saturation in pulp and paper industry, the primary customer for dedicated biopower facilities. Asia-Pacific offers maximum potential for growth in the global biomass and waste-to-energy market. Renewable energy is gaining widespread popularity in Southeast Asian countries, as it ensures energy supply security and assists in diversification of fuel pool. In China, biomass power industry is making rapid gains, driven by sustained government funding and sufficient availability of feedstock used in biopower plants.
The installed capacity of dedicated biomass and waste-to-energy plants in the United States is expected to grow steadily by 2010. Rising demand for energy across Europe is promoting the use of biomass as a potential alternative source of energy. Co-Fired plants dominate the European biomass and waste-to-energy market.
Major players profiled in the report include 2G Bio-Energietechnik AG, Advanced Alternative Energy Corp., Biogas Nord AG, Boralex Inc., Community Power Corporation, Covanta Energy Corporation, Decker Energy International Inc., Environmental Power Corporation, EPCOR Power L.P, Essent N.V., Kompogas AG, Primenergy, L.L.C., Sierra Pacific Industries Inc, and Wheelabrator Technologies Inc.
"Biomass, Biomass and Waste-To-Energy: A Global Strategic Business Report" published by Global Industry Analysts, Inc., provides a comprehensive review of key market issues and trends, and recent industry activity. Analysis is provided for the periods 1995-2005 and 2006-2015 for established and emerging markets including the United States, Canada, Japan, Europe, France, Germany, Italy, United Kingdom, Asia-Pacific, Latin America, and Rest of World. The market is analyzed in terms of installed capacity (MW) and electricity generation (billion kWh).
The market for Biomass, Biomass and Waste-to-Energy in the United States is analyzed by Biomass Source (Wood and Wood-Derived Fuels, and Waste), Plant Type (Dedicated and Co-Fired), Conversion Technology (Combustion, Pyrolysis and Gasification, and Anaerobic Digestion), and End-Use Segment (Electric Power, Commercial, and Industrial). European market is analyzed by Plant Type (Dedicated and Co-Fired) and by Source (Biogas, Solid Biomass and Renewable MSW).
For more details about this research report, please visit http://www.strategyr.com/Biomass_Biomass_and_Waste_to_Energy_Market_Report.asp
About Global Industry Analysts, Inc.:
Global Industry Analysts, Inc., (GIA) is a reputed publisher of off-the-shelf market research. Founded in 1987, the company is globally recognized as one of the world's largest market research publishers. The company employs more than 700 people worldwide and publishes more than 880 full-scale research reports each year. Additionally, the company also offers a range of more than 60,000 smaller research products including company reports, market trend reports and industry reports encompassing all major industries worldwide.
Global Industry Analysts, Inc.
Telephone 408-528-9966
Fax 408-528-9977
Email press @ StrategyR.com
Web Site http://www.StrategyR.com
###
©Copyright 1997-
, Vocus PRW Holdings, LLC.
Vocus, PRWeb, and Publicity Wire are trademarks or registered trademarks of Vocus, Inc. or Vocus PRW Holdings, LLC.