Tires to Synfuel – Seoul
Technology – ENCORE advanced pyrolysis technology
Development – Utilitarian Enterprises
The area used – 0.2 ha
1 module
Start-up year – 2009
Details
| | |
| --- | --- |
| Capacity, ton per year | 1,000 |
| Synfuel production (per year) | 600,000 litres |
| Location | Seoul, South Korea |
| Status | In operation |
Project Gallery – Tires to Synfuel – Seoul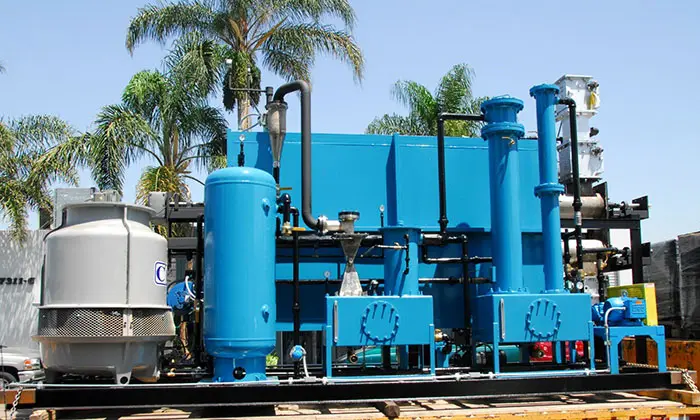 Proven Expertise in alternative energy Development and Construction
Work With Us
We know how to get energy from the sun, air and waste. Let's build a better future for everyone, together!
Our Advanced Pyrolysis Plants
Coal to Synfuel Advanced Pyrolysis Plant. Turns 16,000 ton of coal (per year) into 4,128,000 litres of synfuel.
Human sludge to synfuel advanced pyrolysis plant. Turns 1 000 ton of sludge into 125,000 litres of synfuel, every year.
Municipal solid waste to electricity. This advanced pyrolysis plant turns 8,000 tons of waste (per year) into 1 MW of electricity.