Minneapolis, MN (PRWEB) June 26, 2008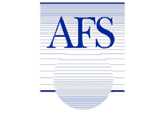 The 2008 American Filtration & Separations Society Fall Management Conference will be held September 23-25th in Charlotte, NC. The program consists of 2 separate Tracks:
•Infrastructure & Sustainability; Filtrations Growth Market
Underscoring America's Most Critical Un-Met Filtration Needs
•Filtration Testing, Procedures and Validation
An Engineers Guide to Successful Product Development and Market Launch
According to Lew Osterhoudt, Chairman of the AFS "This fall's conference is the strongest program we have ever offered, by any measure. The AFS have assembled a list of blue-ribbon speakers and topics; each relevant to the success of filtration media suppliers, filtration and separation product manufacturers or system producers." Osterhoudt went on to say "We designed this program specifically for management personal who must make critical decisions regarding the business direction at their company. We believe perspective attendees who review the program and associated abstracts on the AFS website and attend the conference, will come to the same conclusion as us; the opportunity for insight and new ideas are unmatched by any previous industry forum and clearly provides vision for new or enhanced company products, validation, market differentiation and accelerated growth."
The conference will be preceded on Monday, September 22nd with 8 Short Courses being offered on the Basics in Filtration both liquid and air, Membranes: microfiltration and RO/UF and well as Wasterwater Treatment/Sludge Dewatering, Basics and Application of Particle Characterization and two courses on Filter Testing.
A Workshop at the end of the Conference on September 25th will focus on Water and Air Infrastructure Needs and the Role of Filtration in the Interdependency Market. The principal focus of the Workshop is to tie together Infrastructure and Sustainability and reinforce the challenge of the Conference. The Workshop will provide the attendee the means to both understand what's important and how to apply specific insight and forward thinking when exploring new opportunities in these un-chartered waters.
Make your reservations early as the AFS anticipates a record turnout for this event.
The American Filtration & Separations Society is the largest Filtration Society in the world and principal educator of the industry.
For additional information see http://www.afssociety.org/Fall2008/
For information on the short courses see http://www.afssociety.org/fallshortcourse/
Contact Information
Suzanne Sower
Executive Manager
American Filtration and Separation Society
7608 Emerson Ave S
Richfield, MN 55423
612-861-1277
http://www.afssociety.org
###
©Copyright 1997-
, Vocus PRW Holdings, LLC.
Vocus, PRWeb, and Publicity Wire are trademarks or registered trademarks of Vocus, Inc. or Vocus PRW Holdings, LLC.
Related Sludge Treatment Press Releases