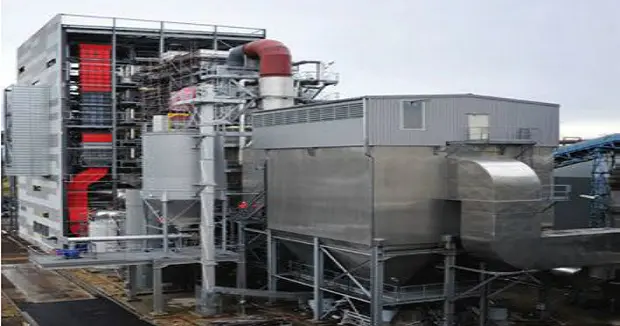 New Generation Power International, a leading global renewable energy company, will develop three 11.5 Megawatt (MW) wood biomass plants in Japan.
Together, Chicago-based New Generation Power International (NGPI) and Nippon Energy Solution, Inc. (NES) will launch a new wood-based biomass energy generation venture that will construct three separate facilities located in the Japanese regions of Miyazaki and Kagoshima.
Expected to break ground around April 2015, the project will be capable of generating 248 GWh of electricity annually, the equivalent of powering 44,000 households and cost an estimated $169.67 million USD.
With a strong presence throughout Japan and a robust relationship with the local economies of Miyazaki and Kagoshima, NES will be responsible for the project's development, operation and fuel supply. Synergy Power Solutions and Artha Energy Resources will advise the transaction.
"Nippon Energy Solution is honored to create a great alliance with NGPI, one of the largest energy companies in the world. We are very excited about this opportunity," said Naoki Yamaguchi, President of NES. "We believe it will contribute to a more stable energy supply and local economy, especially in the forest industry."
The combined three 34.5 MW biomass plants pose little to no start-up risk and will use state-of-the-art materials, which include 15,000 tons of woodchips/month from domestic contractors. Long-term supply contracts with local timber unions have already been secured and will supply roughly 50 percent of the materials.
In addition, roughly 10,000 tons of palm kernel shells (PKS) will be imported each month from the overseas market. Currently, Indonesia produces 6 million tons, while Malaysia produces 4 million tons of PKS annually. Negotiations with a major heavy machinery company have already been initiated. The project is also seeking a plant operator for a minimum of 20 years to include periodical maintenance.
The 20-Year Power Purchase Agreement (PPA) will allow 100 percent of the energy generated by the biomass facilities to be purchased by a major PPA carrier through the Feed-in Tariff Program (FIT). Since the renewal of FIT in 2012, the number of biomass facilities in Japan has grown, expanding renewable energy sources and reviving an area devastated by the country's 2011 earthquake and tsunami.
Together, NGPI and NES intend to increase their biomass power plant business by more than 100MW throughout Japan in the near future. They will also be expanding their portfolio to both solar and geothermal energies across the region.
"The NGPI team is very excited about developing these prestigious biomass projects in Japan along with NES," said Nisha Joshi, President of NGPI. "We are in the day and age where we have to use technologies to convert any waste or remains into energy and keep the cycle going. This will not only help clean the waste from the world's growing population, but also keep up with the growing energy demand," she added.
New Generation Power is currently developing over 3000MW of hydro, solar, wind and thermal projects across the globe in regions throughout Africa, the Middle East, Europe, South America and the United States.
The Japan 34.5 MW wood biomass project is expected to commissioned by the Fourth Quarter of 2016.
ABOUT NEW GENERATION POWER INTERNATIONAL
New Generation Power International (NGPI) is headquartered in Chicago and is an international, independent power producer and provider of tailor-made turnkey renewable power plant solutions with core competencies in: Solar, Wind, Biomass, Hydro, Waste-to-Energy and Geothermal. NGPI's parent company, New Generation Holdings is a privately held, U.S.-owned and operated company focusing on five key areas — Utility Scale Power Generation; Distributed Generation, Mining Exploration & Extraction, Infrastructure and Aerospace. Visit the company online at www.newgenpower.com.
ABOUT NIPPON ENERGY SOLUTION, INC.
Established in June 2012, NPS is headquartered in Tenjinmine-Chuo, Narita, Chiba, Japan. Their knowledge and proficiency in the wood and biomass power business has helped them build strong relationships across Japan with local economies and government to effectively improve energy problems, while at the same time creating jobs and stimulating the economy.
ABOUT ARTHA ENERGY RESOURCES, LLP
Artha Energy Resources (AER) provide avenues for investments into renewable power. AER has relationships with governments, EPCs, developers, etc. across all verticals and stages of project development in India, Japan and the United States. They have advised 165 MW of transaction closures, bringing in a total of $548 million of renewable investments for 2014. Find out more atwww.ArthaEnergyResources.com.
Source:: http://worldofbioenergy.com/2014/09/16/new-generation-power-international-announces-345-megawatt-biomass-project-japan/