Zug, Switzerland based Pyromex AG has received a letter of intent to acquire the first of its nominal 5 tonne per day ultra high temperature Gasifiers for use in the disposal of medical waste.
The company, a wholly owned subsidiary of London, UK based PowerHouse Energy Group, said that its patented ultra-high temperature gasification process recovers the energy content of waste streams and biomass, converts organic materials into clean synthesized gas respectively.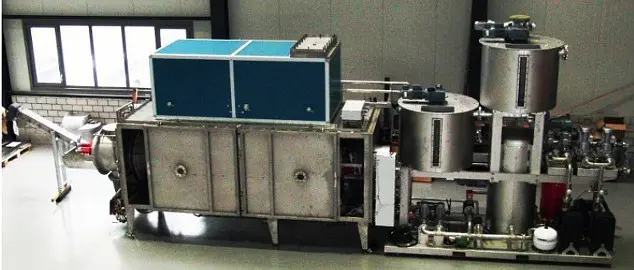 According to Pyromex, the process works by passing the materials through a reactor employing very high temperatures, typically above 1000°C, in the absence of oxygen.
The company explained that while it did not make its first commercial delivery in early 2014, as had been anticipated, it has made good progress in negotiations with multi-national corporations with multi-unit sales opportunities, and has begun the redesign of a 25 tpd facility in Munich, with commercial operations expected to begin in 2015.
"We have discovered that the negotiation of these purchase/lease contracts are far more complex and time consuming when they are a part of an energy creation/waste reduction eco-system," Pyromex said in a statement.
However, the company added that as it spends more time with its potential customers and better understand their needs, it is better positioned to provide not only the technical support, but also assist them in obtaining the necessary finance to make a project viable.
The company also noted that estimated value of the global medical waste market has been predicted to grow to $10.3 billion by 2018.