Waste to Energy International OÜ has rights to distribute waste preparation systems under Virtus Equipment brand on the territory of European Union with exclusivity in Estonia. These versatile, robust and cost effective size reduction systems are highly demanded in the waste to energy and waste management applications. The full line of shredders, granulators, pelletizers, briquetters, conveyours, metal detectors, separators is offered by us and presented in the current section of our website.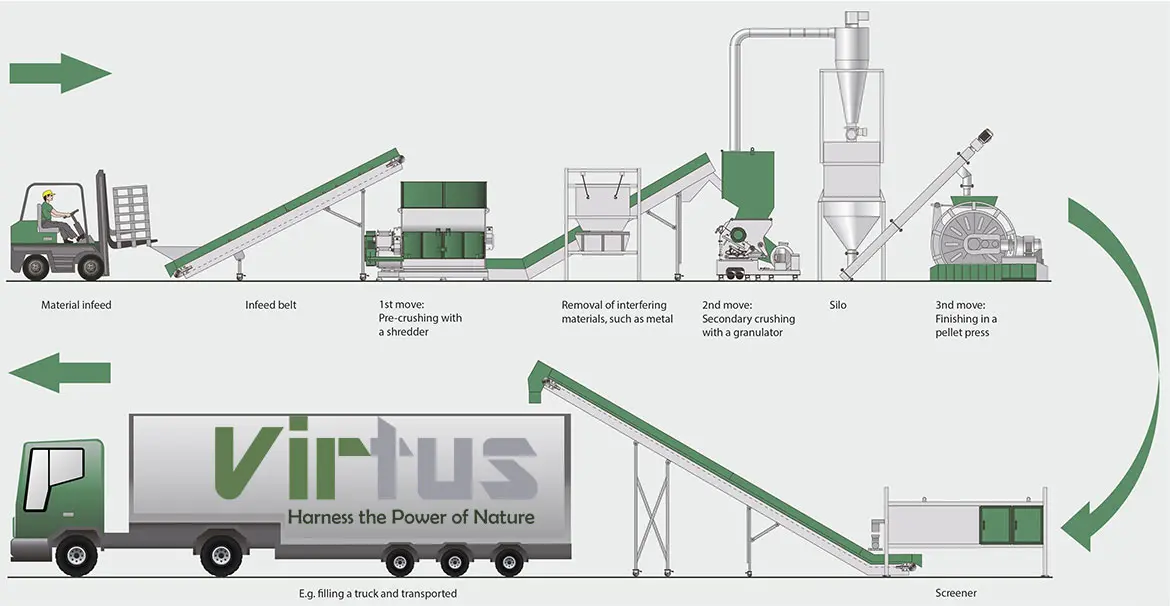 Virtus Equipment produces a full range of innovative size reduction equipment for your recycling process and biomass pelletizing systems for the production of woodchips, briquettes and pellets, including shredders, granulators, pulverizers, material handling equipment, metal detection and separation. We also provide plant and product design, installation, start-up (commissioning) and training services.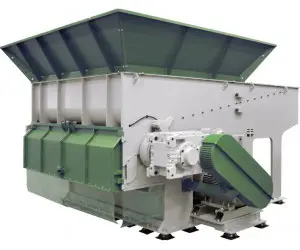 Virtus Equipment Single Shaft Shredders are able to cover a wide range of applications. We offer the small T Series for purging's to the R and W Series for general applications, and the P Series to achieve high throughputs. Our shredder offering also includes the Q Series for wood and regenerative fuels.
The most recent addition to the Virtus Equipment family of products is the ZTTS tire shredding system. These machines are designed to process used car and truck tires. We offer complete systems to produce separated crumb or powder.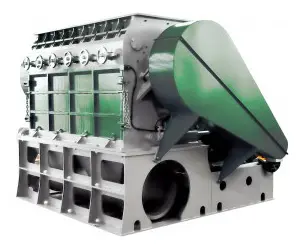 With more than 70 years of experience, Virtus Equipment is one of the leading manufacturers of high quality size reduction machinery. Our granulator product lines cover a full range of sizes and applications. From the small A Series slow speed granulator to the versatile H Series heavy duty granulators including small and compact granulators with integrated blower and soundproofing.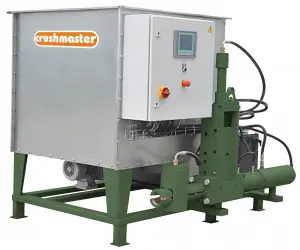 U Series briquetting presses are designed for briquetting wood shavings, saw dust and other waste. Through this operation not only storage and transport costs will be reduces, but the final product-briquettes are a valuable fuel. Depending on the throughput and material, the briquetting presses can be individually adapted to various tasks.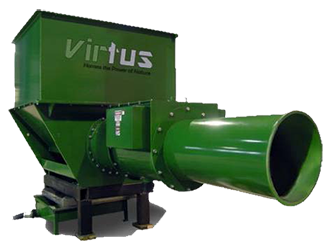 The LE Series extractor/compactor has been designed for recycling of any liquid filled container, paper, cardboard, organics, wood, steel and aluminum cans. It is highly successful in removing liquids from food, beverage, household products and cosmetic packaging. The high compaction ratios achieved substantially increase the capacity of the waste containers. The reduced volume greatly reduces the number of times the container must be emptied. It can provide a waste processing solution for a variety of other purposes. It is available in "dry" or "wet configurations and can accommodate a number of discharge options.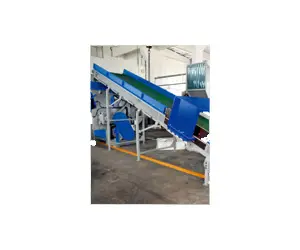 Virtus Equipment offers a large variety of Conveyor Belts, either as feeding belts for shredders and granulators, or as discharge belts to move material from the first step of shredding to a granulator in a two-step recycling process. Suction Systems include blowers, piping, cyclones and bag filling stations. Metal Detectors and Separators range from magnets to separate ferrous metals to all metal detectors and separators. Force Feeders system delivers material into the cutting chamber and avoids the common problem of material 'dancing' on the rotor.