Austin, TX (PRWEB) July 21, 2011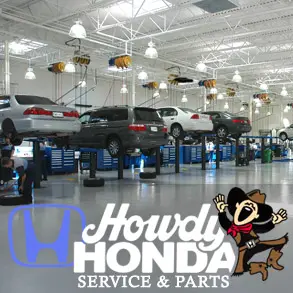 Honda has announced that is achieved its goal to have manufacturing facilities sending zero waste to landfills. This was called the "Green Factory" initiative and concentrated in North America. Honda currently has 10 manufacturing facilities exhibiting zero waste. Howdy Honda, the premiere Honda dealer in Austin, Texas, prides itself on being associated with brands looking out for the environment.
In 2001, Honda's manufacturing facility in Alabama achieved zero waste to landfill, which sparked the green factory initiative throughout North America. With this effort, Honda now has 10 manufacturing plants currently leading the way in environmental initiatives to limit the amount of waste that makes its way to landfills.
Prior to this initiative, Honda vehicles could produce over 60 pounds of waste per vehicle. Now, with the green factory initiative, each vehicle sends excess materials to be recycled or used for energy recovery.
"This is an important achievement and a tremendous reflection on the commitment and continuous effort of Honda associates throughout our company over the past 10 years to reduce waste from Honda's production operations," said Karen Heyob, manager at Honda of America, Mfg, Inc., who is responsible for Honda's green factory initiatives in North America. "This is an even more significant achievement when you consider that we also produce in North America the engines and transmissions that power our products."
Honda manufacturing plants were able to take more than 9,000 pounds of leftover sand from metal casting operations and utilize it as landscaping material. The manufacturing plant in Ohio set up a recycling bin for extra bolts and other fastening parts and was able to recycle 22 tons of steel each year.
"There are hundreds of stories of associate innovation and challenging spirit that add up to this significant advancement in our commitment to more environmentally responsible manufacturing," added Heyob. "And while it is an important milestone, it is not the end of the race for Honda, as we continue to work to eliminate waste, improve energy efficiency and reduce the total environmental footprint of producing Honda products in North America."
Howdy Honda, the leading Honda dealer in Austin, Texas, works diligently to ensure its dealership and those Howdy Honda is associated with stays on the cutting edge. Honda's green factory initiative is a great example of why Howdy Honda is proud to be a part of the Honda family.
# # #
©Copyright 1997-
, Vocus PRW Holdings, LLC.
Vocus, PRWeb, and Publicity Wire are trademarks or registered trademarks of Vocus, Inc. or Vocus PRW Holdings, LLC.